If wandering around BGC makes you hungry and you are looking forward to trying something new. Well, look no further, Gelatofix is here.
Just a couple of minutes walk from High Street, it offers mouth watering Italian cuisine created by award-winning chefs: Gelato World Cup Champion, Master Chef Filippo Novelli and Gelatofix Master Chef David Chang. Gelatofix is famous for their over the top artisan gelato creation. Just look at this selection of Gelato Sushi, am I right?
I love the play of taste on the Gelato Sushi but I think it's for mature tastebuds. We let Ykaie try one but she didn't like it.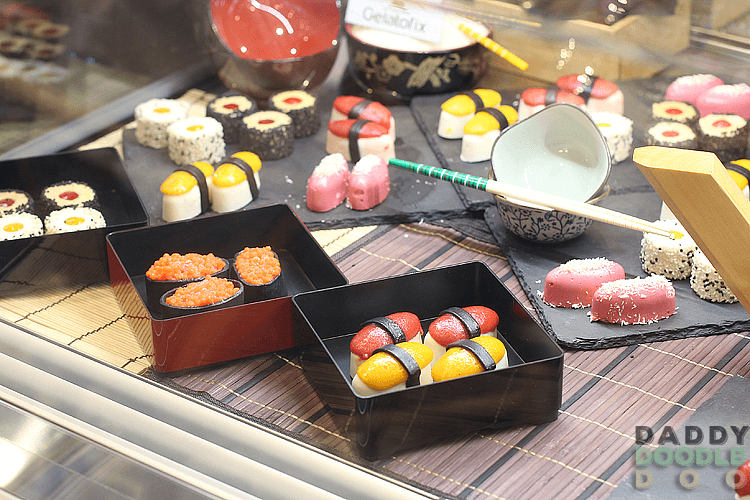 They also have these phenomenal toasts they call the Magic Box.
But if you're gonna ask me, my favorites are the Risotto Al Funghi and Garden of Passion Salad.
We were lucky to get to grace its opening attended by no less than Senator Dick Gordon himself. We were to attend another engagement that day and it's a pity that we have to leave early. But after getting a taste of what was being offered we were dying to try more. The following week found us at Gelatofix for lunch.
To know more about  them, follow Gelatofix Philippines on Facebook.
Gelatofix is located at BGC Corporate Center, 30th St, Taguig, Metro Manila