Before summer 2018 ended and before school started, we had a chance to go out of town one last time. We had a chance to spend a night at one of Tagaytay City's new hotels –The Oriental Luxury Suites. Located along Tagaytay-Nasugbu Highway Alfonso, Cavite, it is just outside of Tagaytay City before reaching Twin lakes. If you're coming from Metro Manila, traverse the highway going to Nasugbu. It would be on your left side just after Breakfast at Antonio's, just before you reach Twin Lakes.
This out of town trip would't be possible if it were't for my sister in law who had to give up the reservation and allow us to go instead.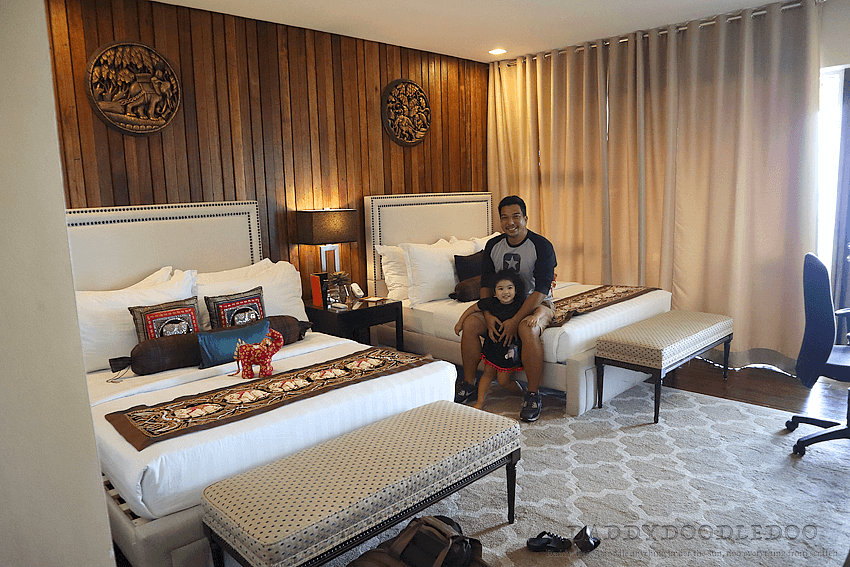 The Oriental Luxury Suites is situated on a cliff facing the magnificent view of Taal Lake and of course, the Taal Volcano. The lobby is leveled with the 'road while rooms are located further down. I noticed that this is becoming a trend upon new hotels in Tagaytay because Escala Tagaytay also almost has the same design.
The Oriental Luxury Suites has a Thai inspired design, images of the Thai Buddha are all over the place plus some antique figurines and furniture. The vibe of the place is very relaxing, they let you enjoy the magnificent view of the Taal Lake which they have a lot of. There is a small pool to cool off and for the kids. If you like taking pictures there are a lot of instagrammable places to choose from. They also have a large living room full of antiques connected to an open veranda overlooking the Taal Lake. We rented 2 rooms, one located downstairs for my Mom and Pop and one upstairs for our family of 4. The room was spacious and comfy. We even had a large balcony, they also have a large bathroom complete with all the amenities minus the shampoo.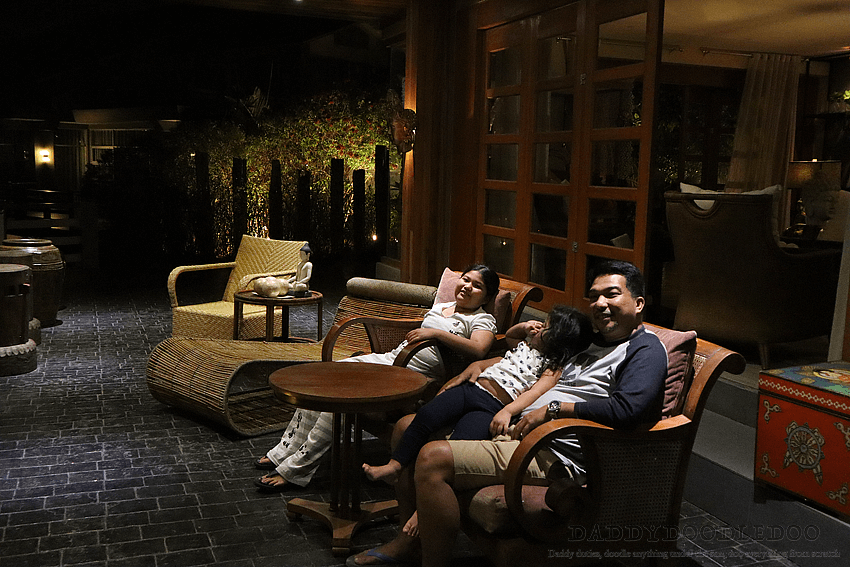 The Oriental Luxury Suites is a haven to people who want to sit down and have a nice conversation or just hang out with the ones they love while enjoying each other's company. This is how you get to know people before the age of the internet, which we take for granted every now and then. The only down side to The Oriental is that when we came there, they do not have a small refrigerator inside the room. There were also no telephone to call the lobby. You have to ring a bell to get help from a hotel staff downstairs and also they do not have any room service or restaurant. So for lunch and dinner you need to eat out which is okay because there are a lot of restaurants in Tagaytay to choose from. One more small thing, at night inside our room at the 2nd floor you can slightly hear the sound of the vehicles passing by the highway.