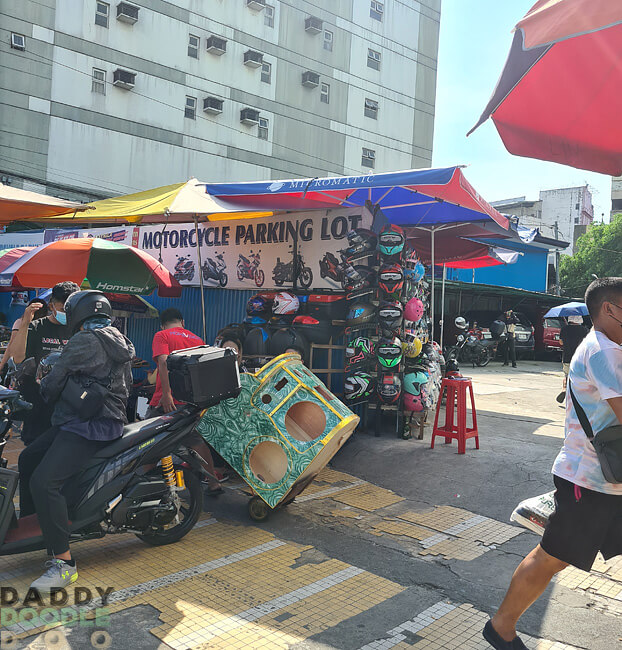 Raon a place where you can find just about anything for a reasonable price. I remember that back in the day when DVD Bluray was still the best. If you wanted a DVD Bluray copy of the latest film you just go to Raon, and you can buy it for a cheap price. If you want to buy a big ass speaker so you can blast your neighbor's ears off, go to Raon. If you want to buy a videoke machine so you can sing yoru heart out no problem, just go to Raon and you can buy the whole set. Looking for cheap reading or prescription glasses? Look no further, just go to Raon. You want to be an aspiring photographer? Raon is the place where you can find shops that sells cameras and tools that can make your dreams come true. Ther"Se also a side of Raon that is famous for bikes. You can find King's Bicycle Shop, Cycle Art, Bisikleta Manila, and a lot more.
Now Raon is not just one street, it's a conjunction of streets. You can walk and just enjoy the sights and sounds of Manila. Everyone bustling and going about their everyday life.
The problem in Raon is parking space. Because the streets are small and cramped there is nowhere to park.
Good thing I am here to help you. I found this paid parking space just at the back of Isetann Mall. Just a 3-minute walk from Raon. Safe and secure with ample spacing for your car to fit. The amount is reasonable — 50 pesos for the first hour and the succeeding is 20 pesos. The location is just perfect, If you are going to canvas for a bicycle, it is just a footbridge away from Kings bicycle shop and all the others. If you are buying something heavy from Raon it is near the main road. It will be very easy hull heavy things using a trolley.
The entrance is a bit tricky to find, huge umbrellas tend to hide it. So, after you get past Isetann Mall there is another building. And  after you get past that, that is where the parking is located.
I hope this helps you the next time you visit Raon. Remember to watch out for pick pockets.