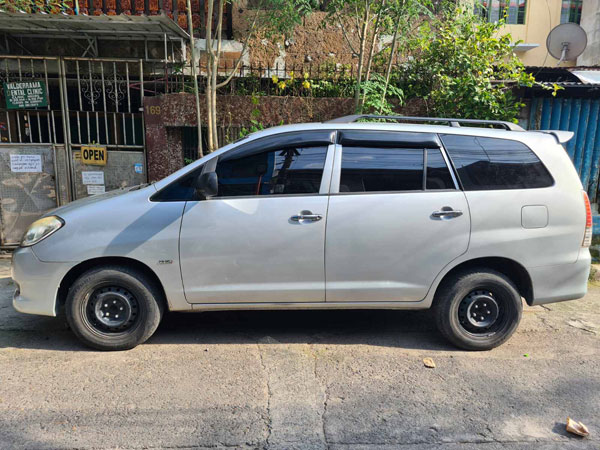 It was a big decision for us when we bought our first car as a family. We needed a car to transport our growing family then. We were used to using public transport if it was just the two of us. Back then the public transport in the Philippines was much worse than today. But with a little toddler and a baby on the way we decided it was time to get a family car.
We sat down and talked about our concerns. First the budget, we did not have enough cash to pay for the car in full, our only option was to take out a loan. Second was what type of car, we figured out that space and reliability was our priority in a car. That's how we ended up with a Toyota.
After figuring out our first two concerns, we had to decide if were going to get a brand-new car or a secondhand car.
Brand-new vs. Secondhand
Brand new cars are considered to have no issues since they're brand new and well maintained by the dealer. It has a warranty, if there is something wrong with the car the dealer should and will take care of it with no cost to the buyer. Maintenance would be minimal since every dealer has offers that cover the first two or three maintenance schedules.
Secondhand cars are more budget friendly since they have already been used by the previous owner. And no need to worry about it depreciating in value soon since it has already passed that phase. It also costs less to insure compared to brand new cars.
Our Decision
If you weighed these points, buying a brand-new car looks to be the wiser choice. That's where we made a mistake in buying a secondhand car if you think about it. During that time when we were deciding what to do, certain events happened that also affected our decision. We ended up buying a secondhand Toyota from a dealer.
Looking back after 10 years of owning a secondhand car, I would say we made the right choice. Even though a brand-new car holds more perks, it is just not worth the depreciation in value. Once a brand-new car rolls out of the show room it already significantly decreases in value.