As a daddy, protecting our family is my number one priority. One of the things that we can do is to have security cameras installed in our property to record everything that happens and for us to view it at a safe distance at a different time or to have proof of something that happened.
For a  long time now, I was looking for a perfect car camera or "dashcam" (dashboard camera) for our car. I've been looking at reviews on Youtube and been scouring different forums to find the best camera that suits me. There are a lot of dashcams available in the market and they have different features like GPS, WIFI connection, lane departure warning, front collision warning, loop recording, parking protection, etc.. It is very hard to choose which one works for me. I have to narrow it down to price range, the basic features that I need and video quality which is the most important.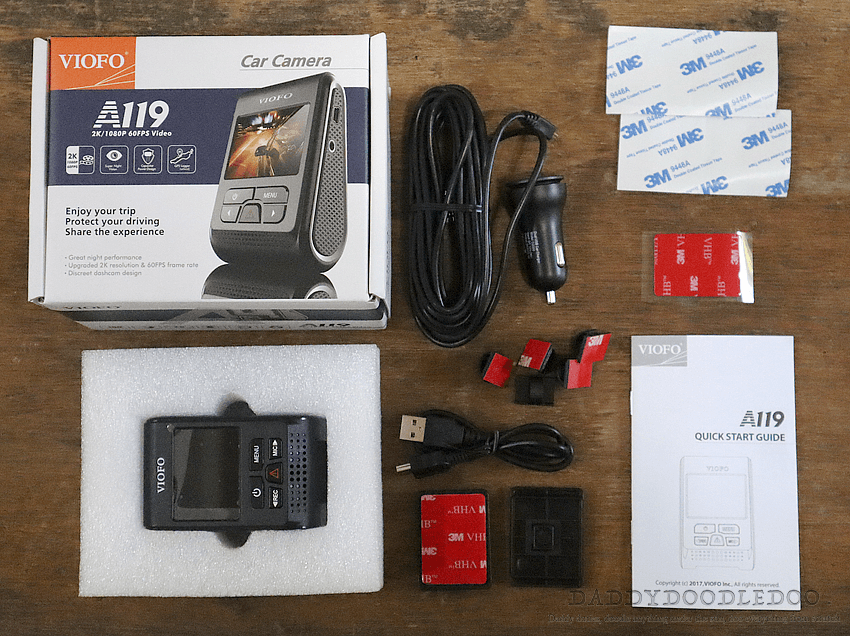 I had 5 brands in mind already but then I read about VIOFO A119 V2. It received good reviews from other owners with first hand experience with the gadget. It is in the middle price range. Not too pricey but not to cheap as well. It has the basic features that I need and has a good quality video even at night. But what got me sold me was that this camera uses capacitors rather than lithium batteries.
So I decided that this is the right dashcam for me. I went online to check if Lazada is selling this and what do you know they do! Good job Lazadaph!
The VIOFO A119 V2 arrived wrapped in bubble wrap — safe and secure. Again good job Lazada. Inside the box are the camera, usb cable for pc, GPS mount, 2 non regular mounts, cable with car socket, manual, 4 small plastic wire place holder with 3M double adhesive, 1 3M adhesive wire place holder and 2 extra 3M adhesives. The dashcam supports a micro sd card up to 128GB of memory. I purchased a class 10 32GB sd card. This is enough storage space for me because the dashcam can be set in a continues loop recording. That means it automatically records new video on top of the oldest video when the memory storage is already full.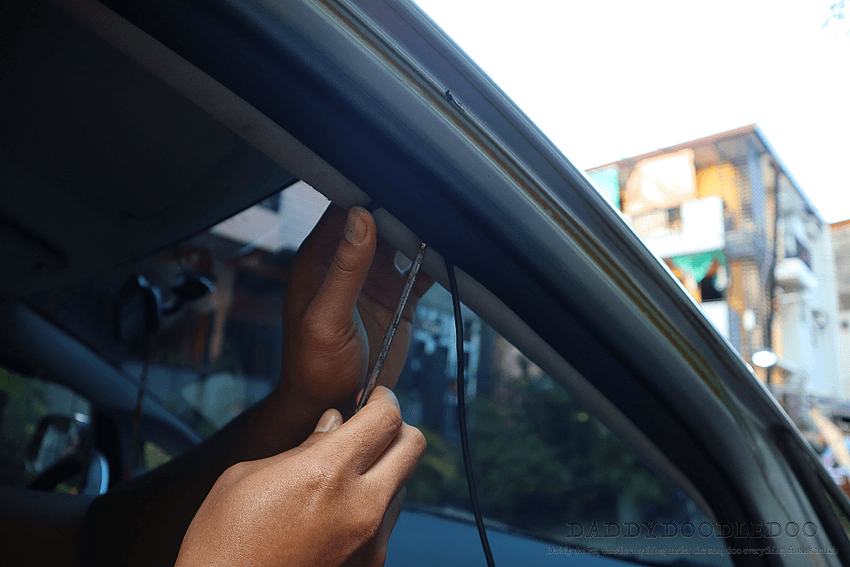 The dashcam is mounted flat against the windshield. It is already not noticeable inside and out of the car, plus I placed it just below the rear view mirror to not obstruct my view but also adds in concealing the dashcam. The dashcam is mounted using adhesive and it eliminates the shaking of the video recording as opposed to what was experienced by owners of dashcams that are using suction cups.
Installing the dashcam was very easy. The GPS mount had no problem sticking to the wind shield. Installing the car charger cable was easy but you need to measure the cable first and plan on where you're going to hide the extra cable. I was thankful that the dashcam included those plastic cable place holders with adhesive, it helped me hide the extra cable underneath the glove box at the passenger side. I ran the cable underneath the roof cover, then along the rubber lining at the side of the door, and down under the glove box. I fixed all the extra cable underneath then straight to the cigarette lighter outlet.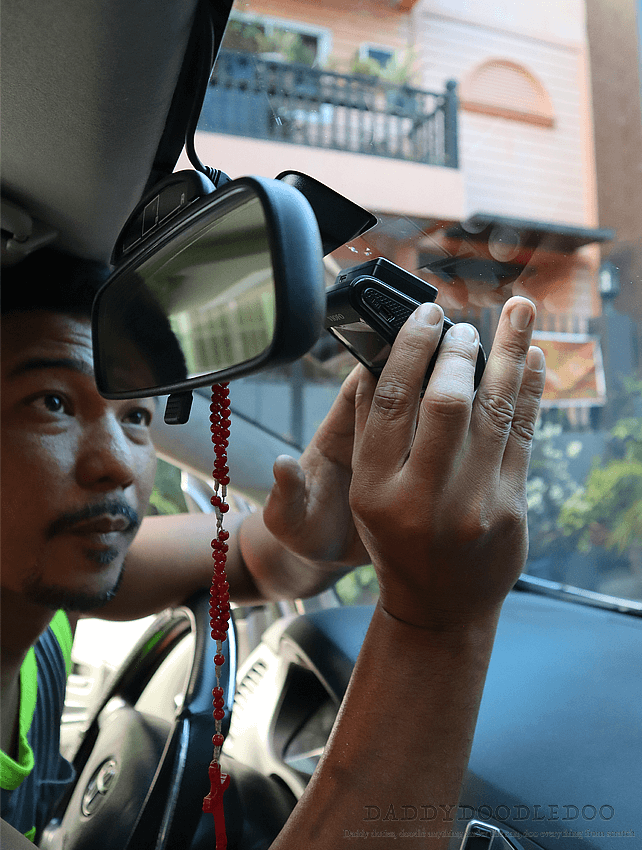 Menu and manual are in english all you really need to do is read and follow the instructions to set up the dashcam. Navigating the menu is easy once you get the hang of it. The buttons does not indicated which is which when navigating the menu. I guess trial and error are still the easiest way of learning.
The video quality is excellent specially at night. You can read the license plates of the vehicles in front of you and beside it even when driving by them. During day time, the camera reduces the glare of sunlight producing an excellent video even in daytime and colors remain bright. I will post videos at the DaddyDoodleDoo Youtube channel if you want to see the video quality of this camera.
The VIOFO A119 V2 uses a capacitor instead of a lithium battery. his helps the dashcam operate and withstand a high temperature environment. This is good in a tropical country like what we have here in the Philippines, where you park your car in an open parking lot. TTThe temperature can rise to dangerous levels inside the car. It is nice to know that you can always have a reliable dashcam that will not break down on you because of heat.
The VIOFO A119 V2 will give you value for your money. It is the perfect dashcam for me and it has all that I need –excellent video day and night, a boatload of features considering its price, and reliable dashcam that you don't need to worry about everytime you get in your car.
UPDATE:
Here's a link of a sample Video taken from a VIOFO A119 V2 on a medium tint  car.
Thanks to the owner of this video.