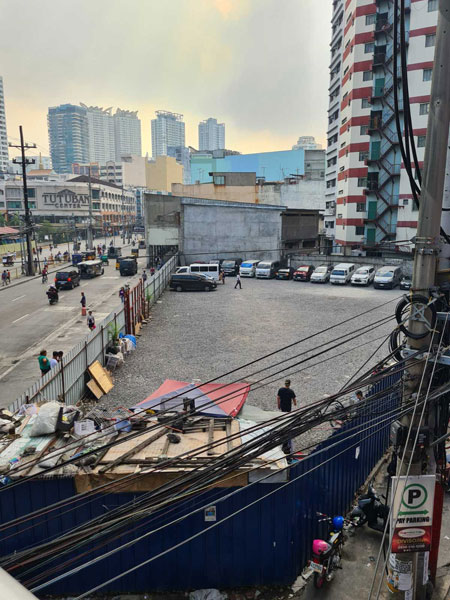 I understand that finding parking in Divisoria can be quite frustrating. The limited space and the countless number of people can make it a real challenge.
I'm thrilled to share with you that I've recently stumbled upon a brand new parking space right in front of 168 Mall. This parking area offers shoppers like you a wonderful advantage – it boasts of spacious parking spots at incredibly affordable rates! What's even more delightful is that it's conveniently located right in front of the main entrance of 168 Mall. This means that it's perfect for elderly shoppers or anyone planning to purchase a multitude of items at 168 Mall.
Divisoria is known for its unbeatable selection and affordable prices. It offers a wide range of products, from toys and school supplies to clothes and accessories, giving shoppers like you plenty of options to choose from. It's a place where you can find great deals for your shopping needs without breaking the bank.
But it's not just about the affordability. Divisoria is a melting pot of different cultures and backgrounds, making it a truly unique and vibrant area. As you navigate through the crowded market stalls and busy streets, you'll encounter friendly vendors and shoppers from all walks of life. The lively atmosphere and diverse energy create an exciting and extraordinary shopping experience.
Despite its popularity, Divisoria has managed to maintain its charm and authenticity. It still retains that traditional market atmosphere, where the art of haggling is embraced and building relationships with store owners is a part of the whole experience. Exploring Divisoria is like embarking on an adventurous treasure hunt, with surprises waiting for you at every corner.
So, even though finding parking may be a bit challenging, I encourage you to embrace the hustle and bustle and revel in the unique ambiance of Divisoria. Take your time to explore and discover the hidden gems this place has to offer. It's an experience like no other, full of excitement, affordability, and cultural richness.