I was just accompanying my wife shopping for ingredients in S&R when I came upon a surprising find. I was just walking around the Liquor section when I saw something that caught my attention. Working for Dubai Duty Free I can say that I have some knowledge about alcoholic drinks. I am familiar with various brands that are famous. And besides that I usually take a stroll in the Liquor section in S&R so I am pretty familiar with the brands that they carry.
Don Papa Rum? That was the question that started my curiosity. I lifted the bottle and started to read the details usually located around the bottle (this is a habit of mine). I was amaze that Don Papa Rum is from the Philippines, from the foot hills of Mount Kanlaon in Negros Occidental to be exact.
According to their website (www.donpaparum.com) it is made from the finest sugar cane from Negros then aged in Oak barrels in the foot hills of the iconic Mount Kanlaon. They only make small premium batch that means each batch is special. The name came from the story of Papa Isio, one of the heroes of the Philippine revolution.
Quite a story, but knowing how it is made, the history and where it came from adds to the flavor of the drink at least to me. Plus it is nice to know that Don Papa premium rum is made from the Philippines.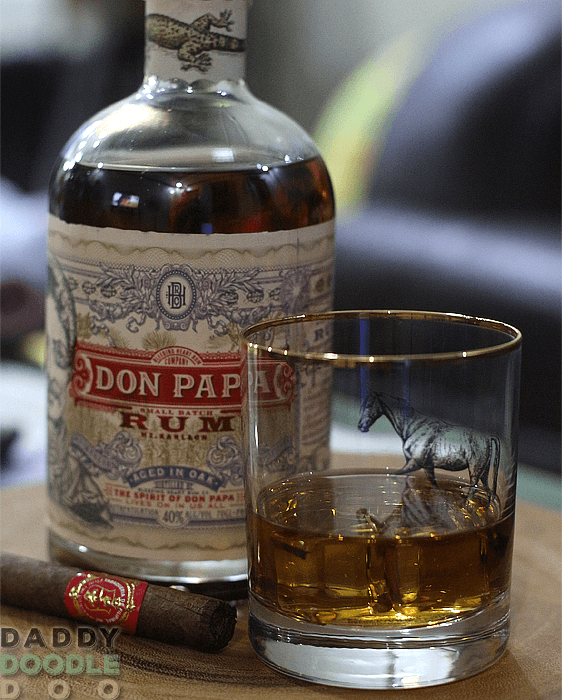 Don Papa rum is smooth, easy to drink with a hint of sweetness that most Filipino love. It also has a tingly spice sensation that somehow lingers at the tongue. I also find a little smokiness that I guess comes from aging it in oak barrel. I like my drink cold so I keep the bottle inside our refrigerator. Drink it on the rocks, straight up or jazzing it up mixing it in cocktails. Go to their website and find some useful tips on how to mix it and create mouth watering cocktails that you will surely be addicted to.
I could not recall the exact price (sorry for the memory lapse) but I guess it was around 1000php. Nice bargain for a piece of history. According to their website you can actually find them in leading bars, clubs and Liquor stores around the Metro so be sure to look it up the next time you shop for a drink.
Bring back the swagger Manila it is time to drink for pleasure not for the sake of being drunk. Well you'll also get drunk if you drink too much of Don Papa but at least you drink in style.  Pair it with a nice Cigar from the North, and there you have it Swagger. #BringBackTheSwaggerManila