Corned Beef has been a go to food for all of us whether we are in a hurry, a "baon" for school or work, or we're just not in the mood to cook something complicated. Corned Beef has been there for us to give us comfort. That is why I was so glad that Shakey's came up with Corned Beef Crrrunch Pizza. Imagine comfort food meets comfort place…. Sounds comfortable? (Enough of that comfort).
Just in the middle of last month Shakey's launched their new Corned Beef Crrrunch Pizza in their new store located along Buendia Ave. in the city of Makati. It was hosted by Janeena Chan and Chino Lui Pio together with celebrity guest Michelle Gumabao and Dj Tony Toni of Boys Night Out.
There was a short intermission by the Shakey's Pizza Masters. I've never seen Pizza dough fly before. It was an awesome dance number.
But we were all waiting for the main event which is the new pizza. The new Shakey's Corned Beef Crrrunch Pizza. It has a thin crunchy dough topped with juicy, tender and delicious corned beef, caramelized onions, crisp shoestring potatoes, and to top it off —  creamy feta cheese.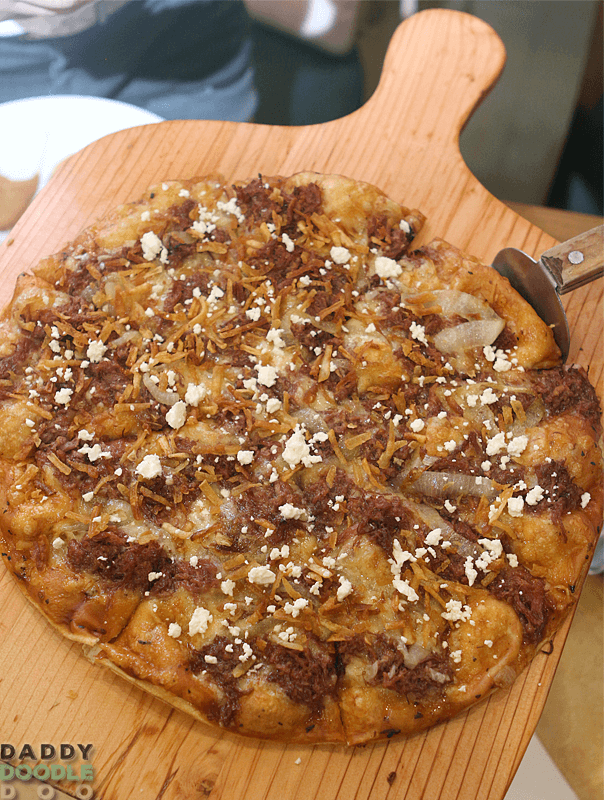 Here's a close up just to make you drool.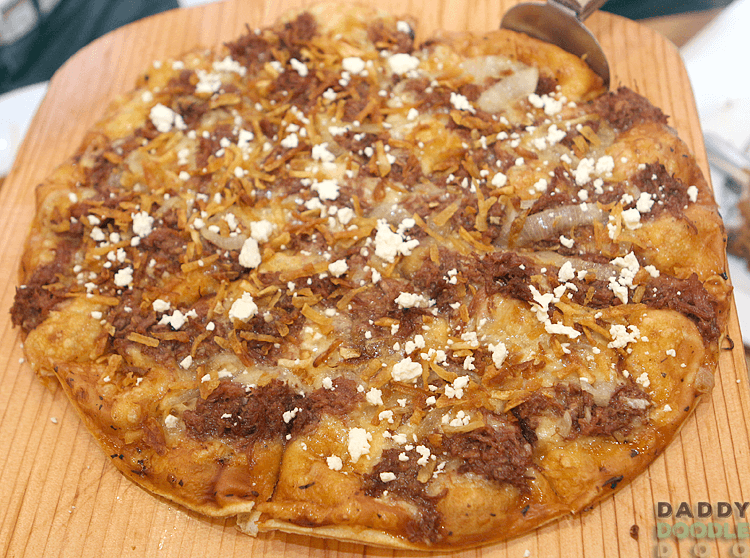 I love my pizza with Skinny Fries or Onion Rings. How about you?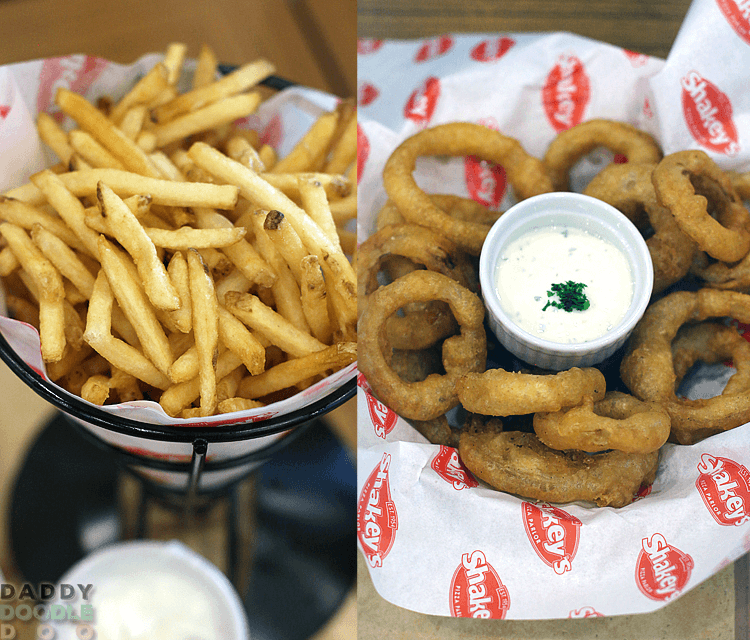 The Shakey's Corned Beef Crrrunch Pizza creatively combines different textures and flavors through crunchy and savory satisfaction — all in one delicious bite.
It is available on their Signature Thin Crust and Hand Tossed pizza with the following options: Regular size at Php 235, Large size at Php 395, and Party size at Php 530 for the Thin Crust Pizza and Regular size at Php 305, Large size at Php 460, and Party size at Php 595 for the Hand Tossed Pizza.
Let's discover a new way to enjoy corned beef with the Shakey's Corned Beef Crrrunch Pizza.
For more information on Shakey's visit their website http://www.shakeyspizza.ph/, LIKE Shakey's Pizza on Facebook  https://www.facebook.com/ShakeysPH and Twitter https://twitter.com/PHShakeys.