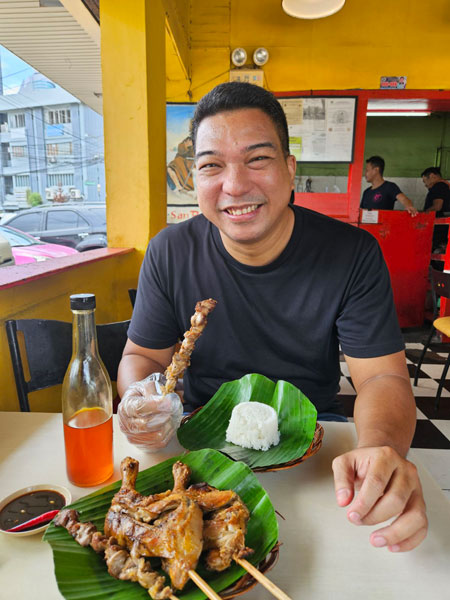 Craving some seriously tasty chicken? Well, look no further, my friend! Chicken House Express is the bomb when it comes to satisfying your chicken inasal cravings. Get ready for an experience that will have your taste buds doing the happy dance and your tummy saying, "More, please!"
Nestled in front of Shopwise along Pablo Ocampo Sr. Ext. in Makati, there's a humble gem that has delighted the taste buds of Santa Cruz locals for years. Imagine stumbling upon a vlog by the talented chef JP, showcasing this hidden treasure. Naturally, when the lunch hour struck and we found ourselves nearby, it was impossible to resist the temptation. With eager anticipation, I whisked my partner away to experience the mouthwatering flavors of their grilled chicken. Trust me, dear friend, the satisfaction was beyond words.
Let's talk about the menu, oh boy! Chicken House Express brings the heat with their perfectly crispy, juicy chicken inasal. It's got that magical combo of crunch and tenderness that'll make you weak in the knees. And the flavors, oh my!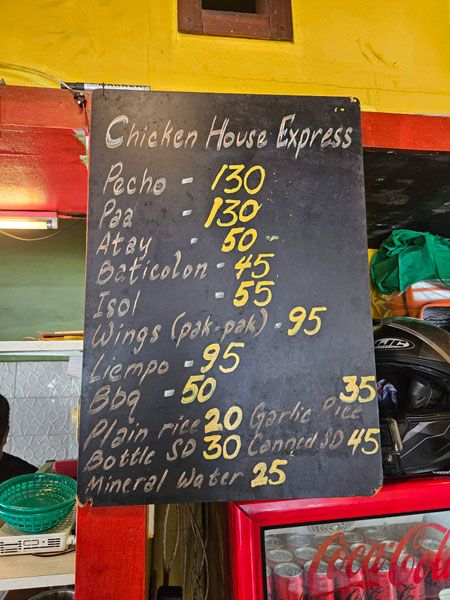 But hold up, it's not just about the chicken inasal here. Chicken House Express also serves up some seriously drool-worthy inihaw options like atay, baticolon, liempo and barbecue. Whether you're a dark meat or white meat lover, they've got you covered, my friend.
Absolutely! Let's not forget about the rice, as it happens to be the perfect partner in crime to that scrumptious chicken. Taking cues from locals, I had the pleasure of trying out their garlic rice, and I must say, it was an absolute delight. The way it perfectly complemented the chicken inasal was simply mouthwatering.
Eating in Chicken House Express is relax and cozy, the kind of place where you can eat with your hands and sweat, while enjoying fantastic meal. The staff are super friendly and on top of their game, making sure you have an awesome dining experience from the moment you step through the door.
So, If you're in the mood for some seriously finger-lickin' chicken, you need to try Chicken House Express. Their mouthwatering inasal and rad atmosphere will leave you feeling beyond satisfied. Just remember to bring your appetite because you'll want to devour everything in sight! Enjoy, my chicken-loving friends!