Reliable and Flexible for expert and novice alike.
Time for a cool change and that change comes with a lot of smoke. I am a novice in this field and when you're a noob on something, better ask advice from an expert. That's what I did I went to the nearest Vape shop in our area and asked the owner himself for advice (I was so demanding, hehe).  I got this HUGO 133 from HUGO VAPOR outfitted with two 18650 rechargeable batteries by series layout. It has a special ergonomic patented design, advanced self-designed HUGO chipset & Balance Charging Technical. Supporting Ni200, Titanium Wire, Stainless Steel, Bypass mode and Wattage mode (Kanthal Wire). HUGO 133 will bring much more power and better vaping experience.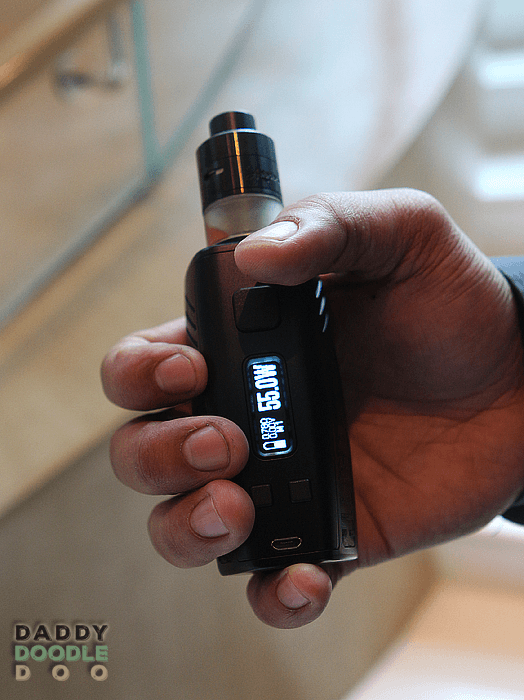 Here is a much more detailed specs:
Temperature control function: Nickel, Titanium, Stainless Steel, and NiCr wire. full range of temperature sensing wires.
LOWEST TO 0.05ohm supported.
Accurate temperature regulation assure the real taste of juice-PTC setting
Advanced hardware inside the chipset, ultra low output ripple, and maximum efficiency to 98%.
Stable and smart balancing charging chipset, maximum battery charging current up to 1A.
Unique symbol on PCB-Hugo vapor
Safety protection: high temperature, reverse protection, short circuit, low voltage, High Resistance, Low Resistance, Over-charging and over discharge protection.
With USB charging function
SIZE: Height 88mm, Width 43mm, Depth 41mm and Weight 205g.
It comes in 3 different colors Silver, Black and White. When I purchased this 6 months ago, this was top of the line Box Mod but now a day's slim is the way to go.
For my tank I got Avocado 24 black recommended to me by the owner of the local vape shop. It has an airflow controller that allows you to adjust the flavor to suit your style. It also allows you to have a single coil build or dual coil build
At first I could not stop coughing. Being used to smoking cigarettes, I was either inhaling too fast or exhaling too fast. I guess the technique is in pacing… you know,  slow down your inhalation and exhalation. When I got the hang of it I felt like Gandalf from LOTR.
The Take Away:
You better have a fully charged battery whenever you're going out. It also helps if you have dual battery like mine. Smoke on, smoke on.