Santo Tomas Batangas is the site of The National Shrine of Padre Pio popularly known as Shrine of Padre Pio. It is a national pilgrimage site for Roman Catholics honoring one of the most beloved Saints of our time. Matagal ko na ito gustong puntahan and after our "Huling hirit sa tag-init" trip we decided to visit the place.
If you are not using Waze app on your phone the Shrine is not easy to find. It tuck inside a side road of the major highway in Barangay San Pedro Santo Thomas Batangas. There signs that will guide you along the way but sometimes hindi mo makita ung mga sign so better use Waze. Watch out for the turn to the road leading to the place look for a foot bridge that will indicate that you need to turn right or left depending on where you are coming from.
When you arrive at the Shrine there are three main parking space. A free parking space is situated at the back of the Shrine just across the bridge. If you have seniors with you I suggest that do not park there because the free parking is located on a lower part of the road getting to the shire will require you to go up a stair.
There are two parking space inside the compound this are pay parking spaces you pay before leaving. Entering the compound of the Shrine is tricky because you need to enter at the left side of the drive way, the right side are for outgoing vehicles.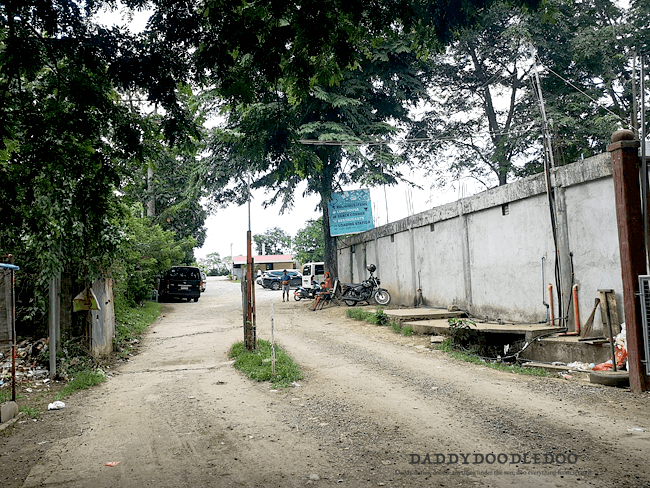 This is the entrance of the main pay parking it is just besides the Shrine it self, easy access to seniors. It is the closest parking space to the Shrine. Warning there would be Candle Vendors that will assist you in parking your vehicle, they are not connected to the establishment. And the candles that they sell you will not be able to light it inside the premises of the Shrine so as much as possible DO NOT Buy from them.
The Main pay parking is spacious enough but If there is a occasion like September 23 Padre Pio feast day, it will be jam packed.
The second pay parking is on a dirt road just after the entrance of the compound. The place looks spacious but since it was an ordinary day I decided to park nearest to the Shrine.
After saying our prayers we left feeling blessed by God. Thank you Saint Pio of Pietrelcina for interceding on our behalf.
For more parking spaces here are links:
https://www.daddydoodledoo.com/2019/08/where-to-park-in-quiapo-near-raon-and-bike-shops/
https://www.daddydoodledoo.com/2015/06/where-to-park-in-quiapo/
https://www.daddydoodledoo.com/2019/08/where-to-park-at-quiapo-2-quinta-market-parking/
https://www.daddydoodledoo.com/2017/05/where-to-park-when-going-to-168-mall-divisoria/
https://www.daddydoodledoo.com/2015/12/parking-spaces-ortigas-amethyst-st-pearl-dr/