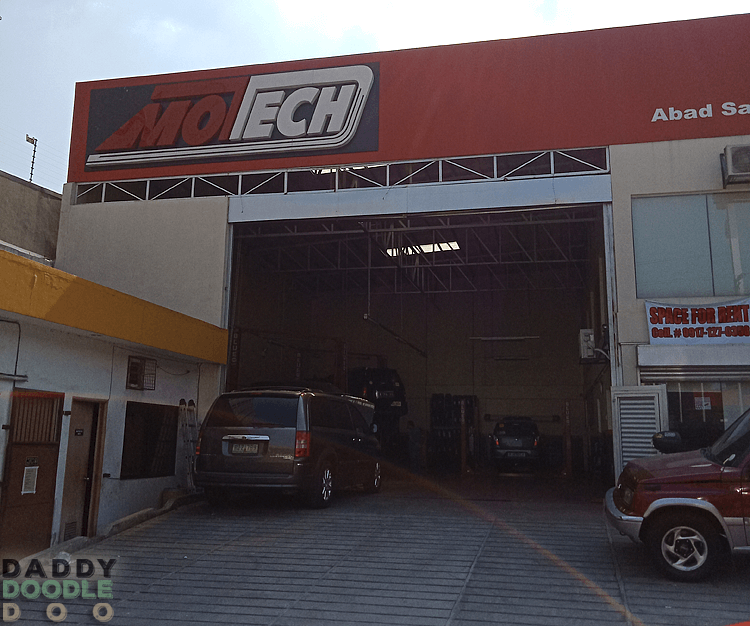 I have struggled to find a reliable service center with a good mechanic outside of your regular "casa" or the cars' brand service center.  I back read every forum website about cars in an effort to locate the nearest local service center I can trust. Luckily, I stumbled upon this discussion in one of my favorite group in Facebook. There were a bunch of guys that are proud owners of Toyota Innova talking about the same problem and one of them recommended this service center near our place. The name of the place is Motech and apparently they have a lot of branches spread all through out the Metro.
They offer a list of services and packages to suit every car owner's needs. They also offer membership that entitles you to discounts, towing service, and insurance. I opted to get their membership offer and also got one of their packages for change oil because the packaged would be cheaper if you're a member and it will already include all the perks of being a member, I could not let that pass.
The huge difference abut getting your car service outside is that you can approach your car talk to the mechanic and tell him/her the problem you're experiencing when driving your car. It will give the mechanic a background of the problem and let him find the solution faster.  Motech carry their parts and lubricant for your convenience but they allows you to bring your own parts and lubricants.  I did not bring my own lubricants and parts with me so I purchased everything from them. I find it at par with the prices of other auto supply shop.
Because we were planning a long trip this summer, I took no chance and had the mechanic check everything. By the way general check ups are always free in Motech regardless if you're a member or not. I explained to the mechanic that one of the problems that has been bothering me is that our car was very sluggish when I gas up or step on the gas pedal. Once I explained this to the mechanic he immediately pointed out the throttle in the engine and said that maybe it needs cleaning. He opened it and you can see a black lining just outside of the rim where the throttle opens (check picture above). This are carbon buildup that blocks the air that helps burn the fuel (I'm not an expert so don't quote me on that).
Sure enough after it was cleaned and everything was done, we did a test run. The response of the engine was impressive and it added more power to the engine. I was impressed with the change. I was happy that I brought our car to Motech. I was satisfied with the service they provided and the staff was friendly and did not try to rob me (by overpricing) in anyway. So if you want a fast and reliable service center for your car, try to check out a Motech branch near you.