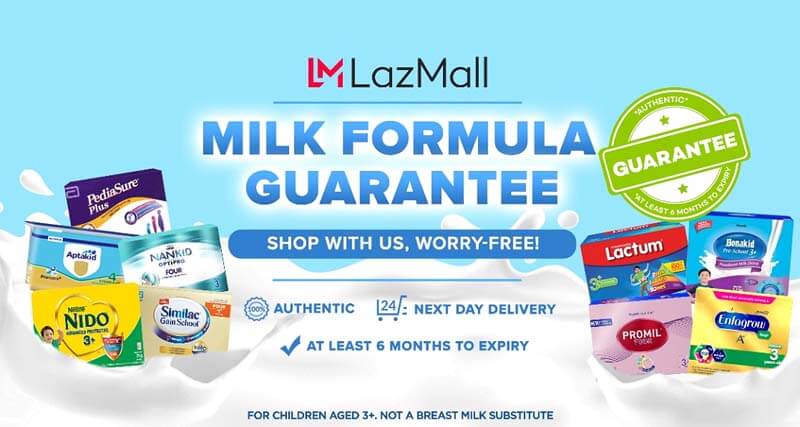 Last October 15, 2019 Lazada the No. 1 Online shopping platform launched the LazMall Milk Guarantee program.
What is LazMall Milk Guarantee program? Why is it important to me?
As a parent with a baby in the family. I often do trips to the grocery to get formula milk for our baby. And as much as I want to be perfect, often times I don't have enough time and sometimes I just forget. With all the adulting I have to do I look anywhere for help. And many times technology shows me a way to help me ease the stress of everyday chores. One of the things I find helpful is online shopping. After browsing and a few clicks, all I need to do is wait for it to arrive at my doorstep. It is really convenient specially now with all the traffic and cost of gasoline, paying extra for delivery is worth it.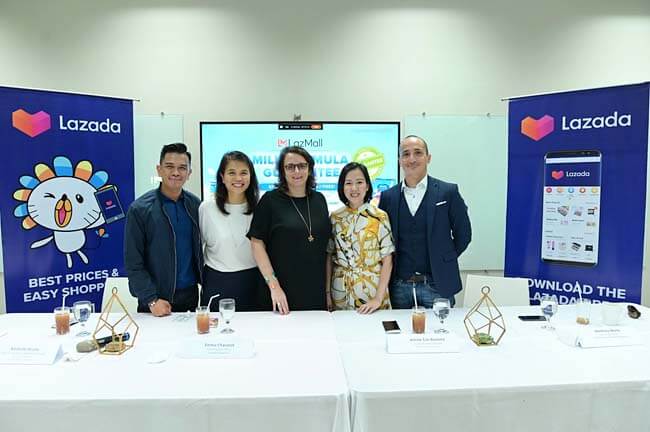 The LazMall Milk Guarantee program, providing moms with the convenience and full confidence to purchase milk formula online. The program is a partnership with renowned milk companies namely Nestle, Wyeth, Reckitt Benckiser Abbott, and Nutricia, to assure consumers that only high-quality, authentic and fresh milk are available on Lazada's LazMall platform.
In conceptualizing the program, rigorous market research was done to better understand key concerns related to milk formula purchasing for mothers. The findings include milk product authenticity and expiry dates, reliability of sellers of such products and long delivery lead times.
Through close consultation with milk company partners, Lazada developed a robust set of guidelines and protocols that led to the advent of LazMall's Milk Guarantee Program. This program guarantees the highest standards are applied for milk handling, storage and delivery of milk products.
Emma Chavarot, Chief Business Officer of Lazada Philippines, said, "Lazada is the first and only e-commerce platform in the country to offer 100 percent guaranteed fresh and authentic milk products for online purchase. Together with our esteemed milk company partners, we are pleased to launch the LazMall Milk Guarantee Program, a product of our close collaboration and our commitment to safeguard and maintain high-quality standards. With busy mom lifestyles, we hope to provide more convenience and ease of mind when taking care of important things like buying fresh and authentic milk for their children."
What Lazada's Milk Guarantee Promises
Authenticity
Only infant milk formula, growing up milk and maternal milk from official brands and official distributors in the Philippines are sold on Lazada's LazMall platform. All milk products are 100 percent authentic and are sourced directly from the milk brands.
Freshness
The program guarantees that all milk formula products for outbound are at least 6 (six) months from their expiry dates.
Quality
Lazada warehouse employees are professionally trained to handle and fulfil orders in accordance with the quality and best practices upheld by the Milk Industry. These milk products are securely stored in Lazada's warehouse to ensure that product quality is maintained at its best.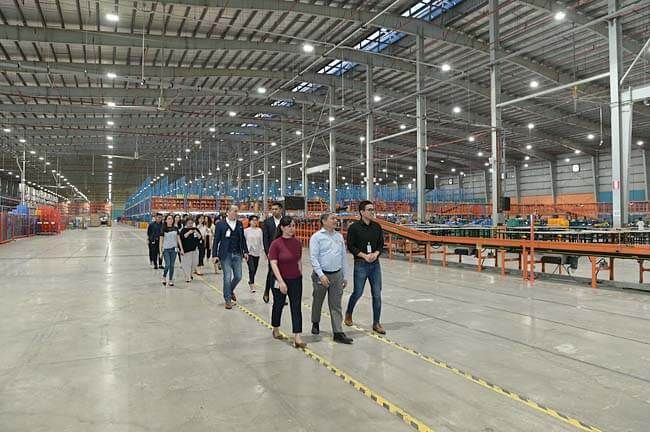 Worry and Hassle-Free Online Shopping Experience
With Lazada's logistics capabilities, all milk products ordered under the Milk Guarantee Program will be delivered straight to the customer's doorstep within the next day.
Customers are provided with multiple payment options and are updated through SMS and email regarding the status of their orders.
Seal of Milk Guarantee
All milk products covered by the LazMall Milk Guarantee Program will have the green seal of authenticity and freshness as seen below. Now, mothers will never have to worry when purchasing their trusted milk products online.
"When it comes to choosing the right products for one's child, nothing is left to chance. We identified the challenges faced by mothers through on-the-ground feedback, hence with the LazMall Milk Guarantee program, we truly hope to improve and increase options available on Lazada for mother and baby-related needs," added Ms Chavarot.
To learn more about the program, and to shop your favourite milk products under the Milk Guarantee Program, visit http://bit.ly/LazMallMilkGuarantee.