We are not rich in worldly things. I can say na we are a middle-class family. We do not live inside a gated village or condominium. We live in a community of middle class, lower middle class, and poor families. But I can say despite this there is little to zero incident of crime here in our community. Our community is like many communities or barangays in Metro Manila where everyone knows everyone.
But right now, this tragedy that we are going through has affected a lot of people and families. A lot of people lost their job and livelihood and even their lives. Many are in debt and depressed. I pray that we can get through these tragic times. When you follow mainstream media, no one is talking about how crime rate has risen during this pandemic. I believe that when no one is talking about it, that is when you prepare and act because by the time everyone is talking about it then it is already too late.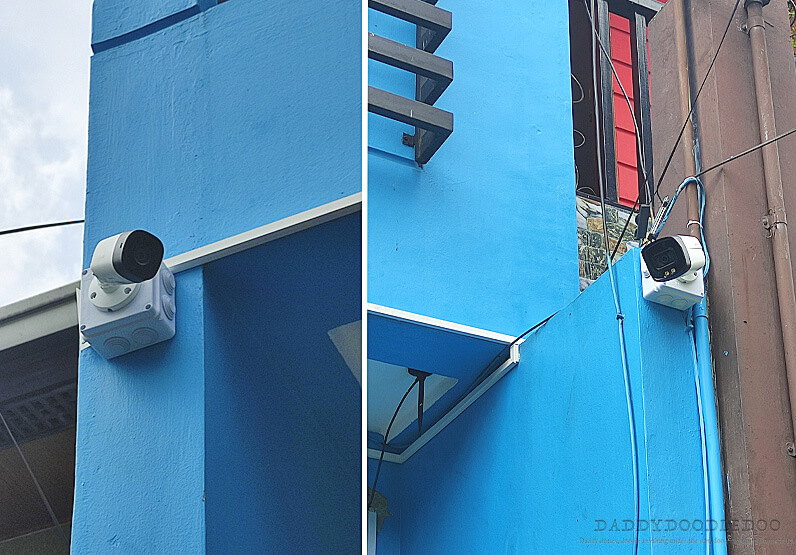 That is why we decided to put CCTV or Closed-circuit television around our house. It records everything 24 hours a day 7 days a week and serves as deterrent against criminals.
I know noting about CCTV so I decided to contact one of my childhood friend Patrick of PSecure for help. He has been setting up CCTV for many years now and has done a lot of installation from business establishments, warehouses, and private homes. I called him up and told him what I want and my budget, he said it is workable. The following day he came and installed our CCTV around our house. The installation was done in a very professional way. Sabi nga pulido ang gawa. Every cable was secured and safe from exposure from the elements, they even incorporate everything in the design of our house.
Now I can see what is happening outside our house 24/7 from a monitor and even my phone via app. How cool is that? I can review videos of the previous day or week. I can also capture and focus on images. One camera can see with color even at night and a microphone so that you can hear what is happening outside.
After having a CCTV installed around our house, I felt more secured and safe for my family.