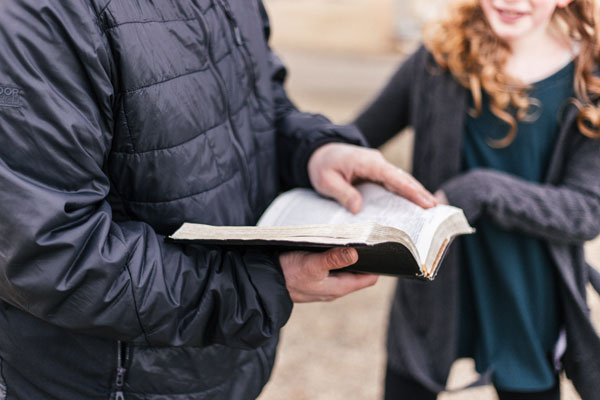 Parenting through the teen years is usually difficult, but it's particularly challenging if your child has attention deficit hyperactive disorder. ADHD symptoms include problems with focusing, social issues, and irritability. If you think your teen might have ADHD but he or she hasn't been diagnosed, it's time to arrange a visit with your doctor. In the meantime, or if your child already has an official ADHD diagnosis, use these tips and tricks to support your teen.
Deal With the Current Situation
Rather than worrying about problems that might happen later, focus on your child's needs at the moment and what you can do to help. For example, if your child begins exhibiting social anxiety before leaving for school, reach out to your doctor about the best ADHD medication for child with anxiety. Then, ask your child to articulate what he or she is worried about at school that day. Together, come up with coping mechanisms such as breathing deeply or making lists of things to do before class starts.
Keep Calm
If your child starts getting angry, upset, or defensive, it's your job to remain calm and listen. Take a deep breath and leave the room for a moment if you're having trouble keeping your temper. Offer a supportive, loving presence so that your child knows he or she can count on you when things are stressful or overwhelming.
Keep Up With Medical Concerns
As your child's body develops, his or her mind may change as well. Staying in regular contact with a doctor can assure both you and your child that he or she is still healthy. Maintain your child's schedule of physicals, therapy sessions, and other specialist visits. If your child's ADHD symptoms change, look up different ADHD medication reviews and ask your doctor if a different brand or dosage might be appropriate.
Focus on the Positives
When you're parenting a teen with ADHD, it can be easy to focus on all the things that aren't going well. It's important to consider the causes of irritability for your child, but you should also celebrate the ways that he or she excels. For example, if your child normally struggles in math but passes a quiz or turns in the homework every day for a week, celebrate by stopping for ice cream, going shopping, or making a fun meal together. These milestones can be as major or minor as your child finds helpful.
Work With Your Child's School
If your teen's ADHD affects his or her study skills or behavior in school, he or she should have an individualized education program. Under the Individuals with Disabilities Education Act, you have the right to help your teen's teachers and counselors create the right IEP. The IEP may allow your student to take tests in a distraction-free room, listen to calming music during independent work, or take classes with smaller groups of students.
If your teen has ADHD, use these tips and tricks to maintain your relationship and support him or her through adolescence.