In the few years that it's been active, social media has changed the marketing industry. It's brought brands closer than ever to their audience, allowing for streamlined communication between seller and buyer. And of course, the development of a deeper, more personal relationship.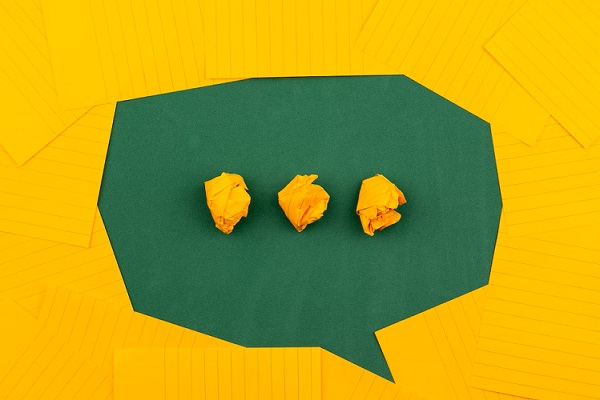 With that in mind, brands can no longer stay as just businesses, especially when it comes to the way they talk to consumers and potential buyers. Since social media platforms allow businesses and users to talk conveniently and at an equal level, brands are required to develop a more personal approach to their messaging.
To effectively undertake this, brands must develop a character or a personality that will help them deliver what they want to say.
This persona needs to be a reflection of what your brand aspires to be. It should reflect the values and ideals you want your brand or company to represent, so it must have a distinct tone of voice.
What is Tone of Voice?
Tone of voice refers to the manner a brand communicates its message to its intended audience. Choosing the right words, writing in a style, and using an emotional tone are all part of this process.
It's an essential part of creating an identity for your brand—a belief shared by top social media management agencies in the Philippines.
Why is Tone of Voice Important?
How you talk to users online will determine how they'll react to you as a brand, particularly their impression of what you are and what you represent. That's why you should pay close attention to how you convey your words—the tone. After all, it's easy to get misunderstood on the internet.
Tone of voice shapes how the audience will perceive your business online, whether friendly, trustworthy, legitimate, and more. It will help you convey your thoughts properly without confusion or misinterpretation.
Why do you need to develop a distinct Tone of Voice?
Developing a unique tone of voice for your brand not only serves to improve your marketing communication strategy or customer service as a brand but also for setting yourself apart. A well-established tone of voice helps the audience recognize your brand even without the help of optics or other design or marketing materials.
Without tone of voice, a brand will have trouble forming a relationship with its target audience, which will result in less engagement, conversions, leads, clicks, visits, and more.
Still not convinced? Here are some key reasons why having your own tone of voice is a must-do:
Consistency – A consistent tone of voice is essential for businesses that want to communicate and market online as this prevents users from being confused.
For example, a brand communicates using a serious tone one day then jokes and tries to be funny the next—what this may do is baffle your would-be consumers. This makes it hard for them to get a feel of what you are as a brand, which could lead to you being seen as untrustworthy and unprofessional.
Identification – Having a tone of voice in your messaging will help your audience point you out amongst the crowd. It functions as an indicator even without the help of other marketing materials like design and visuals.
Distinction from Competitors – Apart from helping you relay information more effectively, tone of voice also sets you apart from your competition. And as we all know, being distinct is a must if you want to establish yourself online.
How to create a Tone of Voice for your Brand
Step 1: Know Who You're Talking To (Your Audience)
The first step in developing your brand's tone of voice is knowing who you're talking to. To be more specific, understand your audience. After all, they're the ones who'll be at the receiving end of your messaging. And more importantly, your audience is who you want to impress and convert into customers.
To get to know your audience better, you need to answer the 5Ws:
Who – This refers to the people who will be the target of your marketing efforts. This involves considering people's gender, age, online habits, and more.
What – This question should go in-depth into the preferences of your target audience—what type of language they speak, their choice of words, their overall vibe, their interests, and more.
Where – To answer this question, you need to know the social media channels that your audience prefers using and the online communities that they tend to hang out in. Knowing these will give you insight into the type of conversations they like or engage in and the way they communicate—either casual or professional.
When – This question has to do with time and the online activities of your target audience—when are they most active, when do they decide to buy, and more.
Why – This should answer the following: why your target audience needs your products, why is it better than others, and why they should buy what you offer.
Step 2: Develop a Brand Persona
After getting to know your audience, the next step you should take is to develop a personality for your brand. As we mentioned earlier, social media affords you a more personal approach to communicating with your target audience, which means you have to talk to them not as an all-powerful, authoritative brand but as a real person—like a friend almost.
To create your Brand Persona, you'll need to answer the following questions:
What makes your brand unique?
What does your business stand for?
What are your goals?
What are your core values?
What solutions do you offer?
What is your mission?
Who is your brand's audience?
Once you answer those questions, your brand's personality will naturally take shape and will give rise to qualities that you'll be able to use as the basis for your business's online personality.
Step 3: Be Conversational
On social media, the best way to form a good impression is to be conversational. Don't be stiff and act high and mighty because of your position or stature as a business.
What you need to do is speak to your consumers as if you're talking to a friend or an individual in person. Communicating and writing conversationally will give an impression of friendliness, openness, emotion, and humanity—qualities that will help boost your overall engagement.
Step 4: Define Your Channel of Communication
In developing a tone of voice, you must determine the channel that you will use it for. As you know, there are so many networks or platforms present nowadays to communicate and market to people, especially when it comes to social media. Audiences will differ depending on the channel and the type of writing is no exception.
Knowing the platform/s that you'll be using makes it easier to construct your tone of voice. For example, Facebook and LinkedIn users tend to be on the older side, which means your messaging should be formal and professional. While on Twitter and Instagram, the majority are youngsters, meaning informal or casual is more accepted.
Step 5: Create a Tone of Voice Guideline
To keep your tone of voice consistent, you must create a set of rules or guidelines that you can fall back on or review. This will ensure that you retain your tone of voice in whatever situation you may find yourself in—dealing with queries, receiving feedback, resolving complaints, angry customers, announcements, and more.
Keep Improving!
The way we communicate is what dictates people's impressions and perceptions of us. It's the same for businesses, specifically those who are marketing themselves online.
You need to learn the best way to convey your business message to your chosen audience using the right tone of voice to get your point across effectively and without being misunderstood.
Remember: And like the ever-changing internet, your brand's tone of voice doesn't stay the same. You need to constantly build, add, omit, and change things to effectively communicate to your audience and appease their taste, preferences, interests, and liking.
To do this, you need to keep yourself active on your preferred social media platforms and constantly observe and listen to your target audience and the conversations that they participate in, specifically if it's about your brand. That way, you stay relevant and up-to-date!