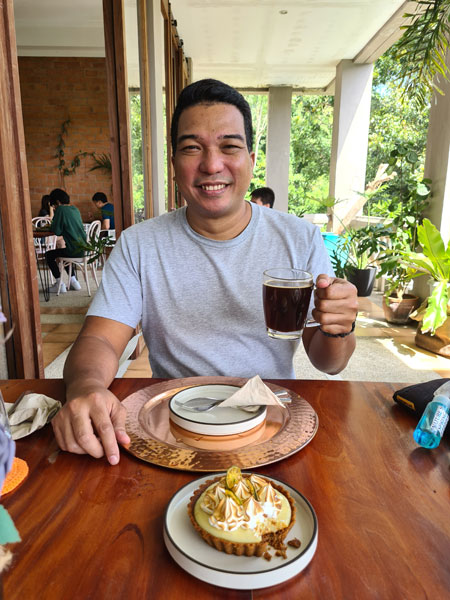 Situated inside the Monte Vista village, Lula Café offers a secluded place to dine away from the usual noise and crowd of Tagaytay. This is where The Peach Kitchen and I spent our early Valentines date. Although created by the same team that brought us The Burrow, they put together their own signature dishes creating comfort food with healthy options. From their all day-breakfast, lunch and dinner menu every offer is a delight. While open to walk-ins the better option is to call in to reserve a table to avoid waiting.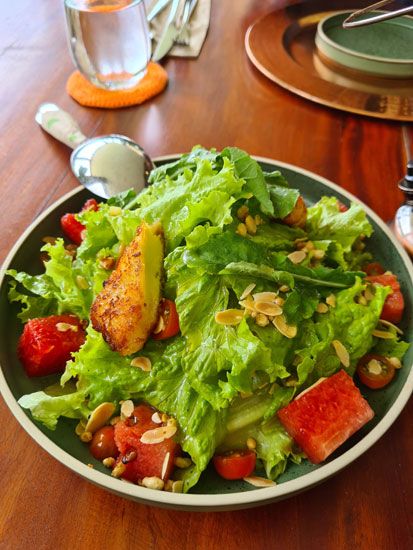 For starters we ordered Wild Mushroom Soup (₱365), Watermelon and Fried Cheese Salad (₱525), and Hummus Sourdough Crostrini (₱345). I have always been a fan of Mushroom soup that is why I ordered it. And it did not disappoint, it was creamy and flavorful. The salad was refreshing with a surprise once you bite into the fried cheese.
The Peach Kitchen ordered Salmon Fillet (₱770) for her main course. It was seasoned well and was perfectly cooked, hindi sya lasang fishy at all. Served on top of squid ink risotto, yummy! This was my first choice, naunahan lang ako ni The Peach Kitchen.
I ordered their Rosemary Grilled Pork Chop (₱520) sobrang lambot and juicy nya alam mo na it was cooked perfectly. Served with kamote puree and spinach cream sauce that matches with the pork chops flawlessly.
For dessert we ordered Calamansi Meringue Pie (₱175) paired with Cafe Americano (₱100). I also ordered this when we went to the Burrow kaya I already knew that it is delicious.
It was a memorable day for us, first time to go to Tagaytay via scooter. And first time after a long time to have lunch date with my wife.
Happy wife, Happy Life!