I completely understand that grooming is an important aspect of personal care, and I'm here to help you with some valuable tips to enhance your grooming routine. I have learned that taking care of myself helps me boosts my confidence and also reflects positively on my overall well-being. Here are my five essential grooming tips that can make a difference: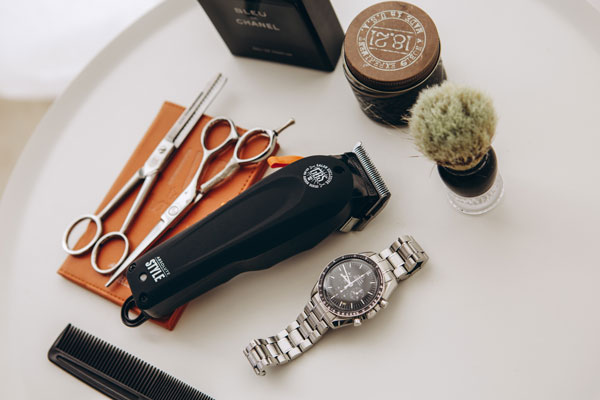 Keeping your facial hair well-groomed: Whether you prefer a clean-shaven look or a stylish beard, regular trimming and shaping are key to maintaining a neat appearance. I recommend investing in a high-quality razor or trimmer for precise grooming.
Nurturing your skin: Your skin deserves proper attention and care. Establishing a skincare routine can go a long way in improving your complexion. Remember to cleanse your face daily with a gentle cleanser, moisturize to keep it hydrated, apply sunscreen for protection against UV rays, and occasionally exfoliate to remove dead skin cells. In my experience trying out different products will you find the best match for your skin type.
Paying attention to your hair: Your hairstyle plays a significant role in your overall look. Regular visits to a professional barber or stylist can help maintain the desired haircut. Additionally, using quality hair products for styling and nourishment can make your hair shine.
Maintaining a well-groomed appearance: The little details matter when it comes to personal grooming. Trim and clean your nails regularly, using a nail file to smooth any rough edges. Paying attention to your eyebrows, nose hair, and hairs in ears. Regular plucking or trimming of stray hairs contributes to a tidy appearance.
Dressing to impress: Grooming extends beyond personal care; it also includes dressing well. Choose clothes that fit you well and are suitable for different occasions does not meanvb it needs to be expensive. Don't forget to consider your footwear and accessories. Dressing smartly can enhance your confidence and leave a positive impression.
Remember, everyone's grooming journey is unique. Feel free to experiment with different techniques and products to find what works best for you. Enjoy the process of self-care and embrace the positive impact it can have on your life!