For our first summer getaway, it's off to Camp Netanya first. Then Eagle Point Resort for our second night, both located in Anilao, Batangas.
The Route I Took
We left our house in Caloocan 7am on a Thursday. From Caloocan we took C3 to get to the Port area then on to Roxas Blvd. In the past, I usually take Quirino Ave. from Roxas Blvd. to get to Osmeña Highway then head on to either the Skyway or SLEX. But that day,  I wanted to try the new NAIA Expressway that was just opened. So we took Diosdado Macapagal Blvd near MOA then up the NAIA Expressway all the way to Skyway. It was a relief taking this new route because it has less vehicles, less stop lights, and no traffic at all!
So off we went after a brief stop to eat breakfast. Traffic was light, so my optimism was up but it was a bit dampened by the condition of the road in SLEX. There were a lot of bumps and some parts the road was uneven enough to question the safety of this Expressway.
Finally out of SLEX, we took STAR Toll way, which in my opinion was much better. We exited in LIPA and took the National Highway passing the towns of Cuenca, Alitagtag and Bauan. There are a lot of road maintenance being done along the National Highway so if you're planning to go to Anilao, your other option is to take the Calabarzon Expressway then take the Diversion road all the way to the Palico –Balayan Batangas Rd.
After Bauan town proper, there were no visible restaurant anymore. It's a good thing we ate at Kanto Kucina Kambingan ni Bossing which is at the corner of the Balayan Batangas Rd. and Bauan Mabini Rd. At that point it was a short 30 min drive to reach our first destination: Camp Netanya. Our second Destination was not very far, just a 7 minutes drive from Camp Netanya and located in the same shore line.
As a father, spending time with my family is something I will not miss. Time is something you cannot bring back. Believe me, I learned it the hard way. These are moments that you and your family will remember and the bonds that you built with each other will last a lifetime.
The take away:
Plan your trip ahead of time.
Check your vehicle or have it checked by a professional.
Always be prepared. Bring all the necessary emergency equipment you will need in case something goes wrong with your vehicle.
Check your spare tire. Make sure it is in good condition. You never know when you'll need it.
It is nice we have GPS now to guide us but it is also practical to research your route ahead of time.
If you're driving, make sure you had enough rest the night before the trip and wear comfortable driving shoes.
And lastly enjoy the entire trip it's why they call it a vacation.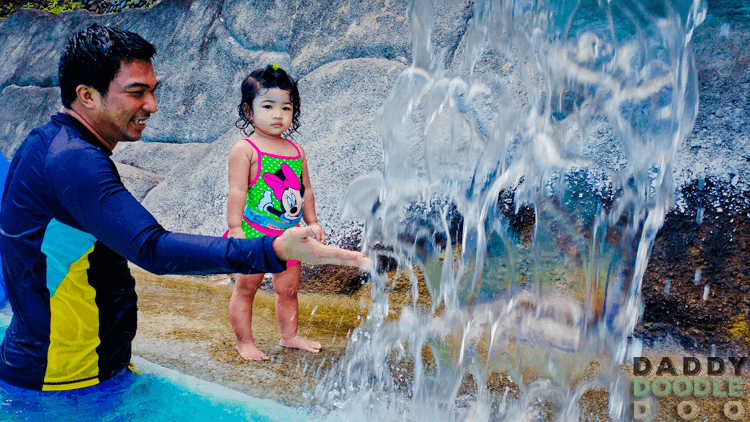 Stay safe everyone!