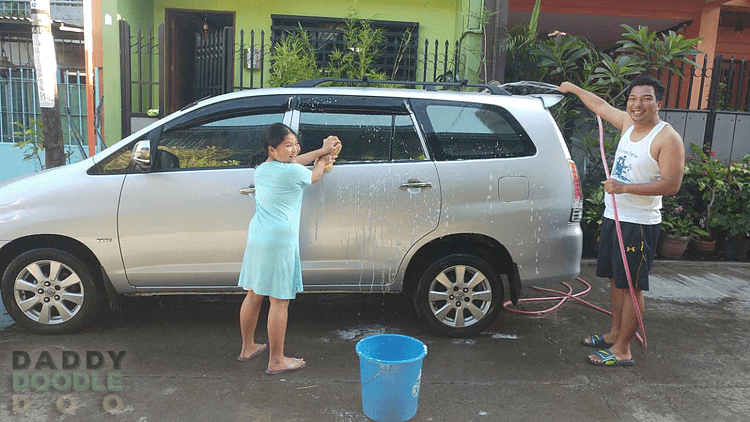 I always love the weekend not because there is no work but because school is out. That means I get to spend time with my eldest daughter.
Being a former OFW I feel guilty that I missed out on 4 years of my daughter's life. So every chance I have, I spend time with her.
Like this, one Saturday morning instead of going to the car wash shop we decided to wash our car instead. My daughter was not so happy with the idea at first but she just needs "a little motivation" (wink). Mornings like this are irreplaceable by anything. And I could not stress that enough I know I missed a lot.
After washing our car she was so excited in claiming her price which was to eat rice porridge in our favorite place just a 10 minute drive from where we live.
Weekend spent with my family are always a treasure and I make it a point to live in the moment each time when I with them — no gadgets, no thinking about work, no distractions. Just me being a Daddy doing my small but a very significant part in my family's life.