Physical activity is very important specially for kids. That is why we encourage Purple to have as many physical activity as she can this summer. We asked her what she wanted to do this summer she said she wanted to learn Taekwondo so we took the opportunity and have her enrolled in a Taekwondo class near our place. The first day of her class, she was very excited and nervous at the same time. She was excited that she was about to learn something new and nervous because she was about to meet new kids. I guess she is an introvert like me. Having her join a Taekwondo class is like hitting 3 birds with one stone. Purple will learn how to protect her self while doing some physical activity that will help her get some exercise. Plus she will also meet new kids that will help her exercise her social skills.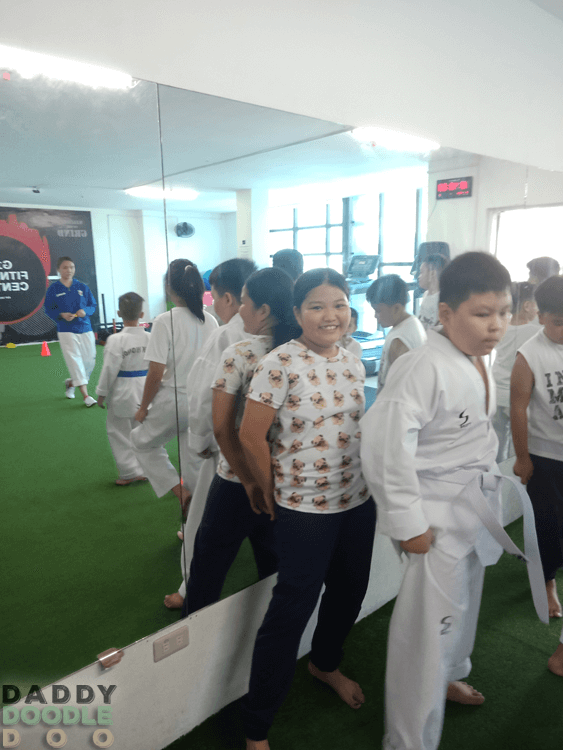 First activity is stretching. Because Taekwondo mostly involves kicking, stretching is very important to avoid any injury. Taekwondo is a very popular Korean martial arts characterized by their focus on kicking.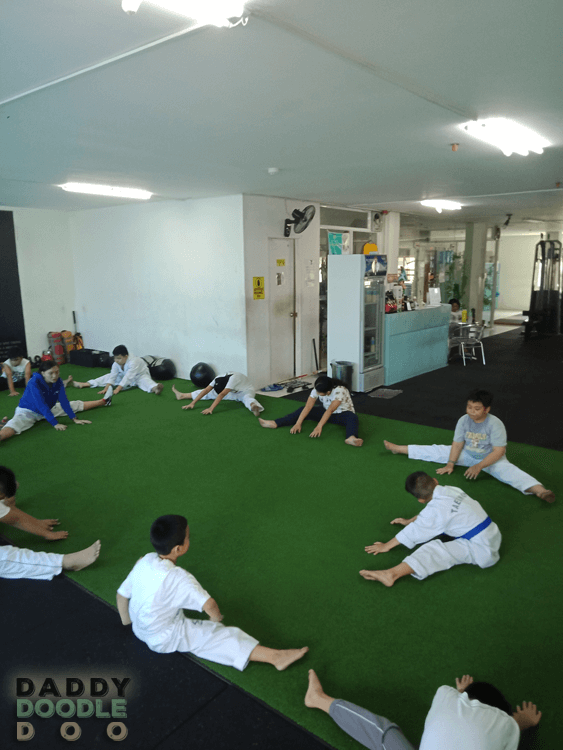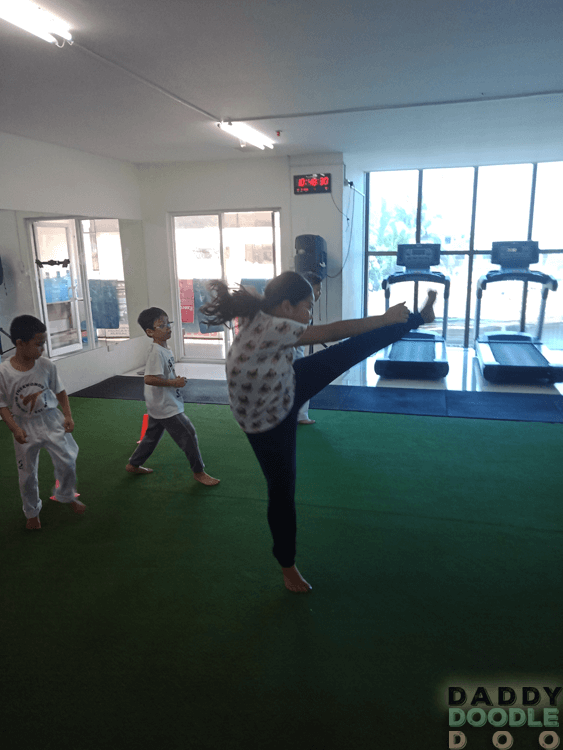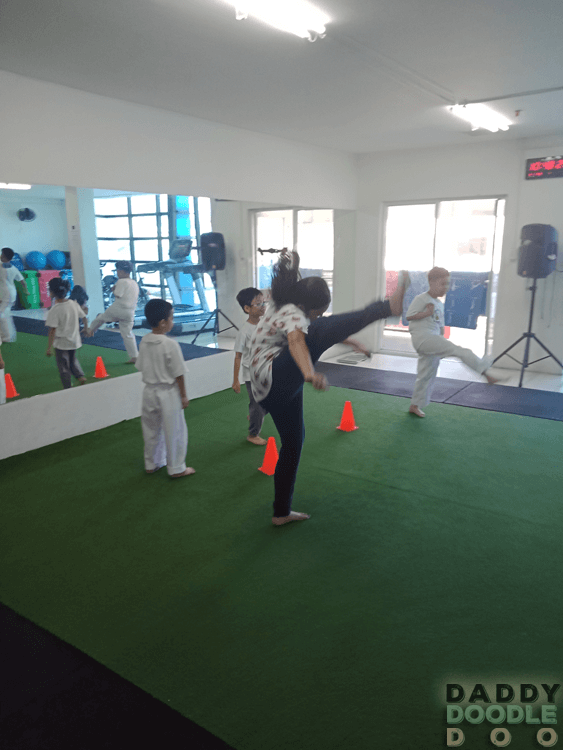 Purple has some pretty mean kicks (proud daddy). At the end she had a really wonderful time and made friends with some pretty cool kids by her own account. There are a lot of activities this summer for kids to try to learn new things. And encouraging them is important for them to build their self confidence in learning new things and meeting new people.
Our next activity this summer is Swimming.