It was an online sale day because it was Lazada Philippines' birthday and a lot of items were on a steal price. It was a great opportunity for me because I wanted to buy a few things that I needed and having them on much lower price is something I would not miss.
One of the items that I purchased was this bluetooth sports wireless earphones. There was a lot of brands out in the market but I choose Ekleva IPX-5. I made my decision based from the ratings of other people who already made the purchase. This brand came with high ratings for a considerable price. I was planning to start going to the gym next month and having music in my ears while training is a great motivator for me.
I ordered the earphones April 27,2018 and it arrived on May 7,2018. It took a little bit more time to arrived but considering Lazadaph probably received a lot of orders because of the sale and the item came from a reseller outside of the Philippines, I did not mind waiting for it to arrive. The item arrived well packed and sealed. (Good job Lazadaph!)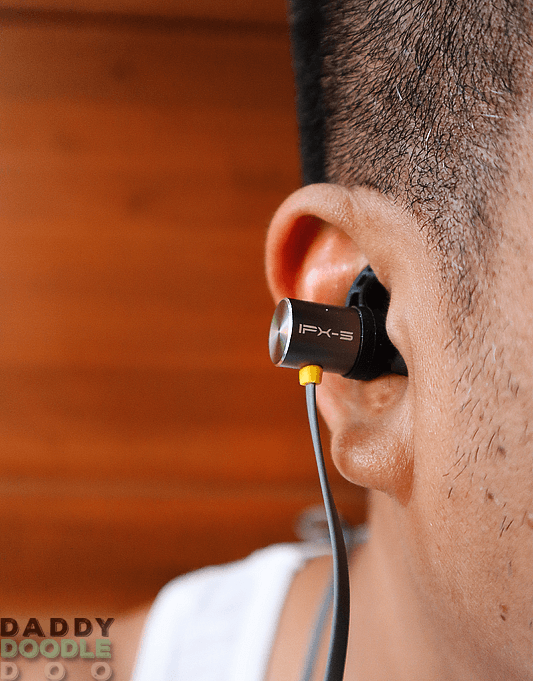 So what do I love about Ekleva IPX-5 sports wireless earphone?
It's perfect on my ears. The earphone came with 3 ear-tip sizes so you can adjust it. It also has  hook around the tips of the earphone that can snuggle between the craves of your ear for a comfortable secure fit that enables you to move around without even worrying that the earphones will fall off.
It is wireless. Perfect for daily commute or work out. It will enable you to move around without getting tangled. It has this wire from earphone to earphone that goes behind your nape plus the earphones are magnetic. So if you're not using it, you can remove it from your ears. Just leave it hanging around your neck secured because of the magnets.
Bluetooth connection is stable and pairing is very easy on my Android phone. When the phone's bluetooth is turned on, as soon as I turn on the earphone it is paired right away — no need to wait. On the description it said wireless streaming audio can last up to 33 ft. wireless range. When I tested it, it really delivers what it promises. I was at the second floor of our house and my phone was downstairs but I can still hear my music without interruption. Even inside our room and with closed door, I can still hear my music. I was dumbfounded by its performance.
It is built to stand the elements. It has a waterproof nano coating and a loop of waterproof silicone washer on the USB that can effectively prevent dust and rainwater even if you're jogging, hiking or biking. Even if you use it while doing water sports, the earphones will still work as long as your phone is still working.
Long-Lasting Battery Life. The battery is very powerful and more then enough for me and where I intend to use it. It has a dual battery 110mah polymer lithium battery that can play music for 10 hours or talk time of up to 8 hours.
Along with this qualities of the IPX-5 it also packs premium sound quality equivalent to its price and noise cancelling qualities that helps you forget about the outside world and help you concentrate on what you're doing. I am really looking forward to start working out with this earphones giving me the extra boost I need.