If rainy days makes you sad what better way to uplift your spirit than a hot bowl of Noodle soup or "Mami" with siopao on the side? Yuuummyy!!!. For this kind of craving, our go to place is the legendary Ma Mon Luk Restaurant.
Ma Mon Luk is located along Quezon Avenue in Quezon City just beside Banawe Street. If you're from the south of the metro, I tell you,  it is worth the long drive. The parking is very limited but there is always someone there to help you park somewhere else. Sometimes you need to wait for someone to leave first. There are a lot of people eating there specially when it is raining. It is always advised to come early to allot sometime to wait for parking. Aside from the mami and siopao they also serve pancit bihon, fried rice, shanghai and a lot more. Order the siopao and it is served with  a bowl of soup — FREE!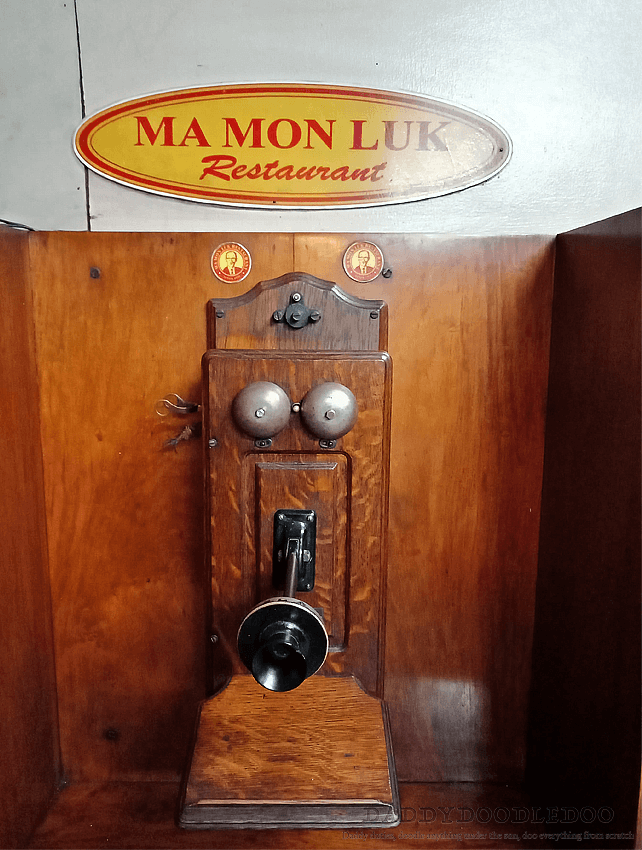 The restaurant is full of memorabilia and has not change for a long time. There is no air conditioned room because it is more fun to eat mami while you're sweating.