In our house, I am the one that everyone looks up to when they have any tech issues. This puts me in a very precarious situation. Why? Because I am no tech savvy. I am just a father who loves to travel and spend time with my fam. But whenever it's about getting a new TV or a new cell phone, or anything that even remotely relates to technology, I am the one who has to go and get it.
Recently, my wife and I discovered that our kids are spending an enormous amount of time on cell phones, especially my little one who just can't take her eyes off her mother's phone. If you are a parent with kids big enough to handle phones, you would know that setting ground rules about cell phone usage is the biggest dilemma of modern-day parenting. Taking your kids' phones away is no less than waging a war against them, which can then involve hunger strikes, bad attitude, and lots of whining and crying.
Our younger daughter is too small to understand all the tricks. So whenever she's glued to the phone's screen for too long, we simply turn off the Wi-Fi. But for our other preteen daughter, things are pretty different. She not only knows how to use a smartphone but she's already got one for herself.
There was no thought process involved when we decided to get our elder daughter her personal smartphone, but now we know that we could have delayed buying her a smartphone; for her own benefit. Now that we can't take it back, I had to look for other means to keep her from getting absorbed into the digital online façade.
Set up a monitoring app on every device your children use
Smartphone monitoring applications are very handy when it comes to overseeing what your kids are up to on their phones. It involves downloading and installing the app on the phone you want to monitor. I chose Xnspy for my kids because it seemed elusive and apparently, non-intrusive, too.
Before I got up and downloaded this on our daughter's phone, I first asked her how she felt about it. Obviously, no child would be fine with their parents monitoring their every digital move. But there are ways to do about it. I think my approach worked fine, too.
I discussed why we need to do this. I clearly mentioned that she's been spending too much time on her phone which is not acceptable and that she was already given many chances to work on her smartphone usage.
We talked about what I'll be monitoring on her phone. With Xnspy, there's a lot I could do, like I can lock her phone, take screenshots, listen to her phone calls or surroundings, view media files stored on her phone or even read all of her chats from iMessages and other IM apps. But I was not going to go on and do all that. I told her that I'll be checking her contacts and yes, the texts that she'll be sending out and maybe some other phone logs, too, if deemed necessary.
Many parents and almost every child might feel that monitoring kids' media stored on their personal devices is a very personal thing to do, even for the parents. But I believe it's not true if you have worked it out with your children. For instance, in the case of our family, we set a rule that my daughter; she will never be keeping anything on her phone that she won't want the world to see. This meant no explicit photos of herself or anyone else. By monitoring children's media, parents, in fact, do a very big favor to them by saving them from revenge porn, cyberbullying, blackmailing, and body shaming.
We set rules regarding when and how my daughter could use her cell phone. I set up a tiny, informal smartphone contract with her. It included how she can't use her phone during class, at home while doing homework, and during sleep hours and meals. Apart from that, a maximum daily cell phone usage was set to two hours (a research says that most kids spend around 9 hours in front of screens). If she fails to cooperate, I would just remotely lock her phone.
My Review of XNSPY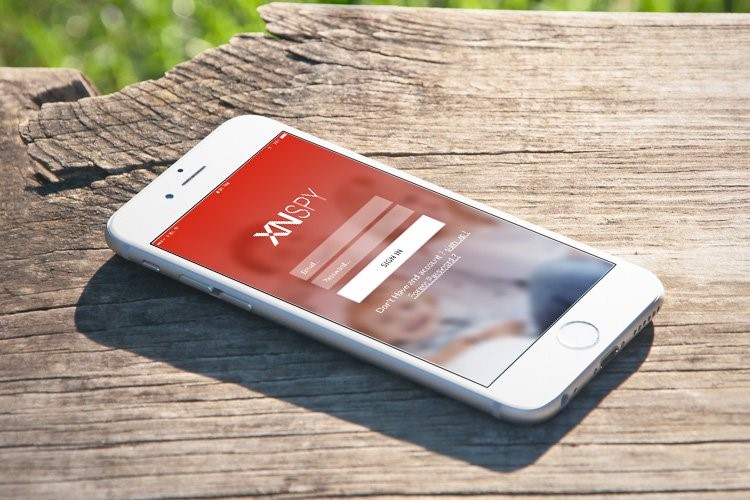 It took me some time to choose Xnspy because there were just so many of these monitoring apps available on the internet. And because these aren't few-dollar apps that you could just give a try without thinking twice, I had to be sure I wasn't bidding on the wrong product.
This is why I picked Xnspy over others:
An authentic-looking website: Xnspy's website looks really fine. There's a good use of eye-catching colors, like red and black, who instantly grasp your attention.
A working demo: Before landing on Xnspy's webpage, I had already gone through a few other apps. For all I know, not all of them had working demos. Xnspy's demo gave me a hands-on look into how the application would turn out to be in real.
Decent pricing: Normally, you would be paying around $200 for the basic and around $350-$400 for the premium services. Xnspy was relatively cheaper. It was $149 for a year of its premium subscription. I didn't want to go for a full year's subscription right away because the monthly prices were exorbitant. However, as they have a sound refund policy, I wasn't very scared of losing my money. More on that below.
A good refund policy: Well, they don't exactly have a no-questions-asked refund policy but there's a valid reason for that. Xnspy is the kind of app that if you are using to spy on someone (which you can if you are an unethical person), you won't be intending to keep using it for a very long time. So for a person who's already into an illicit act of spying, won't shy away from asking for a refund for no reason. I am not just assuming these things but it's rather Xnspy's support team who gave me this insight when I asked them why they only have a partial refund policy.
Useful features: Xnspy has some very handy features for what it is meant to do. I have already discussed a few above; I'll mention some here.
There's live GPS tracking which is not real time but all the locations that a monitored person visits, are regularly and periodically registered and sent to your Xnspy account. My elder daughter doesn't go out on their own very frequently but this would be very useful once she gets older and more outgoing.
Easy to use: I had no issue with downloading Xnspy on my daughter's Android phone. The app was downloaded by running a provided URL on the phone's internet browser. There are also a few settings required before you could use Xnspy. However, there's a setup wizard going simultaneously telling you exactly what you need to do in the following step which makes all of this pretty intuitive. Once the app's running, it's time for you to go sign into your Xnspy's online account—the control panel where all the data is uploaded from the monitored device and made available for you to view and download. It looks like this:
My take on monitoring kids' cell phone usage
I am not a strict parent by all means and I don't intend to be helicoptering my children. I think my family is in a better place by setting smartphone monitoring controls at home. I can see that there are fewer disagreements and lesser whining to deal with. The kids now categorically know their rights and reservations regarding their cell phone use. They sleep on time at night, spend more quality time with us, and are more focused while doing their homework. I would say that Xnspy definitely upgrades your whole parenting experience and for all that what it offers, I am happy to pay around $12 a month.