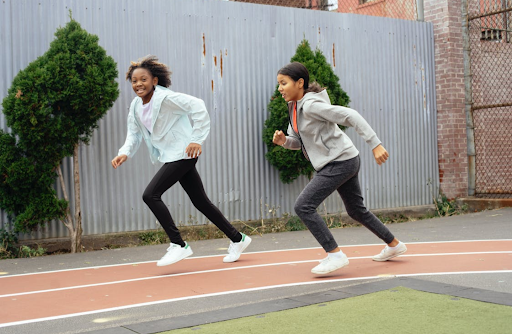 Making sure that your children can develop a healthy relationship with sport and exercise is absolutely vital for their long term well-being, but it can seem a little tricky to figure out where to begin. Fortunately, this guide contains a few simple tips that you can make the most of to start introducing your children to the world of fitness, and it doesn't have to be as difficult as you might expect to inspire them today. So, if you're interested in finding out more, then read on! 
Be A Good Role Model 
First and foremost, it's essential that you can make an effort to be a good role model for your children. They will look up to you and aim to mirror your behavior, so if you present sport and exercise as something fun that you personally enjoy taking part in, then they're sure to get involved too! Talk about sport and fitness in a positive way, and encourage them to see sport as something that benefits the body and mind. It's so easy to form a negative relationship with exercise,  yet it's a vital aspect of a healthy lifestyle, so lay the foundations by changing your own habits to improve your fitness. 
Find A Sport They Love 
A brilliant step that you can follow to help your children form a positive relationship with exercise involves finding a sport that they love. This could be gymnastics, dancing, basketball, soccer, karate, or any other kind of sport or activity that will help them burn off a little energy and stay fighting fit! Take them to a few classes and workshops so that they can try out a few different sports to get a feel for each option, as this way they can make a decision on their own based on experience. Most schools and community centers host child exercise classes, so check your local noticeboard to see what's available near you. Showing your support by taking them to their activities and cheering them on from the sidelines is a great way to promote a healthy relationship with sport. 
Make Sport Entertaining
All around the world, sporting events attract millions of supporters every year. These matches, games, play offs, tournaments and competitions have an amazing atmosphere, and they surely make sport as entertaining as ever. Showing your children just how entertaining sport can be will help them to develop a passion, and it's so easy to show them the wonders of the sporting world. Even visiting a website like https://sportnews.in/Football to see all of the latest football news from around the globe can spark their interest, as they'll be able to track their favorite sports, teams and players. 
Helping your children to learn to love sports and fitness has never been such a simple task when you can take the time to utilize the tips above! Their health will no doubt benefit as a result of your efforts, so now's the time to lay the foundation for ultimate well-being.