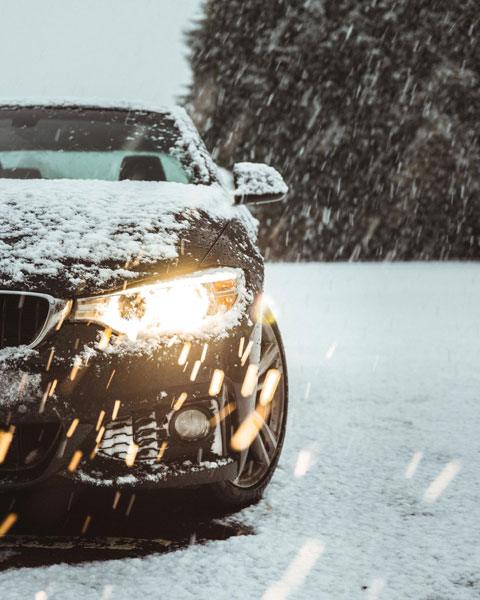 5 Car Hacks To Overcome the Winter Season
Snowy or icy roads make most drivers dread winter. Conditions become even trickier when you have to travel through a storm. To make driving as safe as possible, you should prepare for anything winter might bring your way. Here are five hacks that will help you make it through the season with ease:
Eliminate window fog: Applying shaving cream to the inside of your windshield and then removing it prevents fog from forming, as it contains similar components found in defoggers. Also, don't let drinks sit in your car or water collect on the floor mats because the moisture can contribute to foggy windows.
Utilize cat litter: Keeping a box of litter in your trunk can come in handy if you get stuck and need to create traction. It also absorbs moisture from inside your vehicle if you fill a sock with litter and leave it in your car overnight.
Scrape your windows: If you misplace your ice scraper, don't panic. A credit card, spatula or ruler are acceptable alternatives. If you let your car run for at least 10 minutes before scraping, the process will be much easier.
Clean your headlights: Keeping your car's headlights clean makes the journey safer for everyone on the road. If the street ahead appears dimmer than usual, toothpaste may help. Simply apply a thin layer, let it sit for a few minutes and wash it away. This process will remove the dirty film, ensuring the lights illuminate the road better.
Park facing east: When parking your vehicle for the night, you should leave it facing the direction the sun rises. The sun's rays will help melt the snow and ice off of your car.
You should do whatever you can to make winter driving less stressful and dangerous. If a few hacks can get you through the season without issue, it's in your best interest to use them!
How To Prepare Your Tires
Ensuring your tires are winter-ready is critical because they keep you on the road. Worn tires can make short trips dangerous when the weather is clear. Add snow to the mix, and more complications may arise.
Check the tread to ensure your tires are ready for the temperature change. You may also want to invest in winter tires, as they grip the road well and have better traction. If you prefer to keep your set, adding a tire snow chain to each tread may help you get through snowy conditions.
Using the Correct Headlights
Before and during winter, you should check your headlights to guarantee they're working correctly. It might be time to replace the unit if you notice a condensation in headlight issue or a crack.
When driving, make sure you're utilizing the appropriate lights. Use your low beams when it gets dark and during rain, fog or snow. These lights don't hinder other drivers' ability to see. Alternatively, only turn on the high beams when there aren't other cars nearby. They illuminate the path ahead but are too bright for oncoming traffic.
If you're looking for automobile parts to get your vehicle through this winter, search online to find a trustworthy store. Knowledgeable associates can help you find the right products at the best prices.