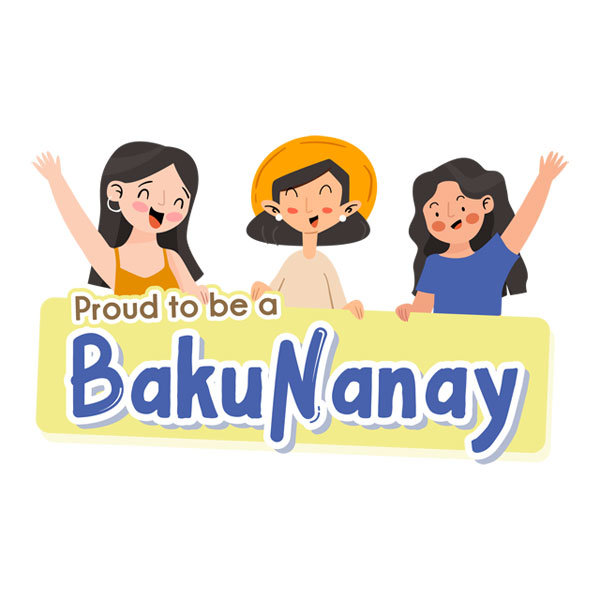 Despite today's life-saving scientific developments, vaccine hesitancy is still felt by many. In fact, a 2020 poll by theAsianparent found that 45% of Pinoys refuse to vaccinate their children, in fear of its effects. This piece of data, along with the company's strong desire to keep children and communities safe, led to the creation of the digital vaccine confidence campaign, Team BakuNanay.
theAsianparent's goal of reducing  vaccine hesitancy piqued the interest of global pharmaceutical company Sanofi. Since COVID-19 made it almost impossible for families to hold face-to-face consults with medical experts, Sanofi launched "FAMhealthy," a series of webinars where families could get medical tips and advice. Through these webinars, Sanofi noticed a high interest in immunization. Naturally, a partnership with Team BakuNanay was the next step. 
"I really like the insight of theAsianparent that moms are the Chief Household Officers (CHO). We take care of our families, and we make the most important decisions when it comes to our families' health. So, we really wanted to zero in on them," says Ivanna Aguiling Dela-Torre, Country Head of Corporate Affairs at Sanofi Philippines. "This was when theAsianparent pitched their idea on creating this community that would really support moms, specifically on immunization. To us, this has been a very important platform." 
Team BakuNanay officially launched on December 8, 2020 with a Facebook live event that featured pediatrician, Dr. Nicole Perreras, as well as celebrity moms,  LJ Reyes, Chyna Ortaleza, and Princess Rosario. A total of 85 key online mom influencers—from stay-at-home moms to medical practitioners—joined to spread the word about the campaign. Team BakuNanay hosted monthly webinars with health experts to address vaccine-related issues—from the flu to COVID-19—and tackled these concerns from various angles.
In April 2021, a partnership was made with the Department of Health (DOH), making Team BakuNanay a major stakeholder in promoting World Immunization Week. Team BakuNanay was also an active participant in the Philippine Foundation for Vaccination's (PFV) efforts. 
Within six months, the community grew from 85 members to more than 9,000. The campaign's Facebook page regularly posts content, and houses discussions amongst parents and guardians. The campaign has also gained the support of various mom-centered communities, such as Millennial Moms PH, Mommy Practicality Community, Mars Club PH, Lifestyle Moms PH, among others.
More importantly, positive sentiment towards vaccines increased by 15%, with 70% of Filipinos agreeing to vaccinate their children. Webinars with medical experts had a collective reach of 845,250, with over 110,000 engagements. All in all, the campaign had reached more than 1.1 million people, with an average engagement rate of 7.34% (480,000 on Instagram and Facebook), encouraging further discussions within our community and beyond.
Key Opinion Leader (KOL) marketing also played a key role in the campaign's success, by posting content that demystified vaccines. 
With such a successful run, it's no wonder that Team BakuNanay bagged a Silver for Marketing Excellence at the recently concluded 2021 Marketing Excellence Award. Its successful usage of online influencers also had the campaign shortlisted for Excellence in Influencer/KOLs Marketing. 
Team BakuNanay  was able to harness the power of moms and influencers in educating and creating awareness about a very important health issue. Other organizations have shown support for the campaign's most recent efforts. The Department of Education (DepED,) Radio Television Malacañang (RTVM,) and the Department of Interior and Local Government (DILG) have shown support for the campaign's most recent webinar, "Resbakuna Kids: Orientation on COVID-19 Pediatric Vaccination for Children Aged 5-11" which talked about the upcoming/ ongoing vaccine roll-out for the pediatric population.
Team BakuNanay is just getting started: theAsianparent plans to scale up and create a BakuNation, which aims to spread vaccine awareness and stop vaccine misinformation to amongst more parents in the country. 
To support the fight against vaccine misinformation, join Team BakuNanay here.
Bakunanay Video 1:https://www.facebook.com/theAsianparentPH/videos/427661668457507
Bakunanay Video 2: https://www.facebook.com/theAsianparentPH/videos/856771388378702