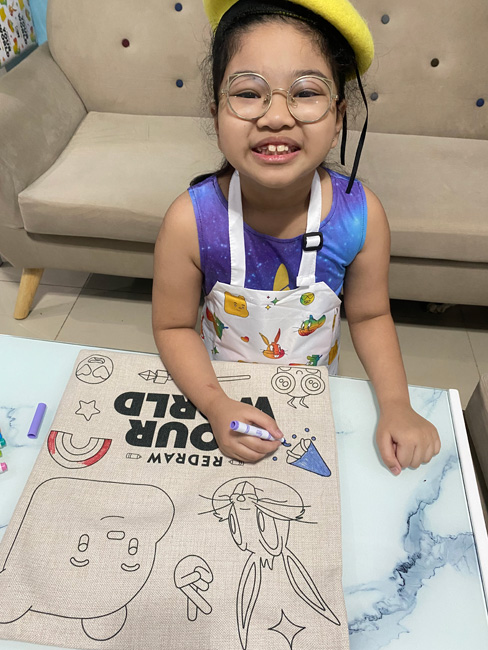 Staying at home almost all the time is very hard especially for kids. I was not aware about this until the pandemic happened. Watching my kids doing the same activities everyday made me realize something important. Creating activities at home for our children is essential. Activities that stimulate our children's creativity. Creative play is something that they could have done in school. But Twinkle still attends her class online. While there are activities during her class, these are all schoolwork activities. Play learn activities at home helps Twinkle be creative while having fun. The good thing about play learn activities is : It is not time bound; Twinkle can do her activity as long as she likes. There are no wrong or right answers, she can do whatever she wants to do with the activity. She can be creative while having fun. Occasionally, we join her doing the activity to encourage her. These home activities for children can be anything — coloring things, role playing, making things, cooking or baking, etc.
Recently Cartoon Network Asia sent a box full of coloring materials for Twinkle. She was excited when we opened the box and was in a hurry to open everything. One of the activities was a fabric coloring material and two colorless pillowcases. She immediately wanted to try that first. As you can see from the picture, she is having fun while coloring.
Twinkle finished coloring the pillowcase and now we are using it at home. She is so proud of what she has done. Every time she sees the pillow case, she hugs it and uses it when she hangs out on the sofa.
Thank you Cartoon Network Asia for creating and encouraging creative activities at home for kids.