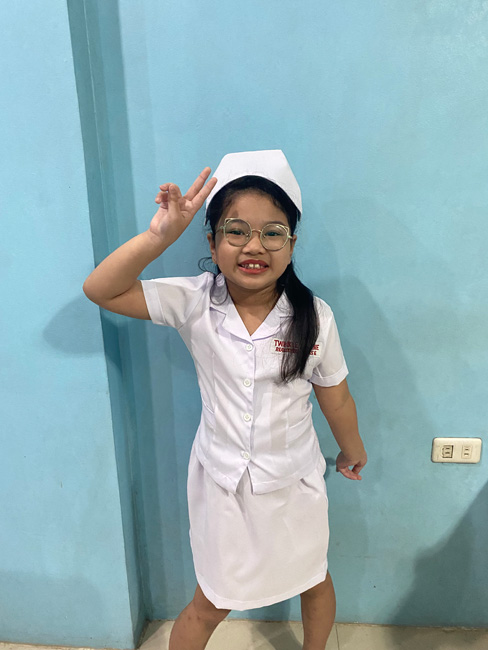 What do you want to be when you grow up? This is a question I pretty sure all of us encountered when we were growing up. When I was asked the same question many years ago, I did not know what to say. That is why we were surprised when Periwinkle was asked the same question, she answered immediately and with confidence. She wanted to be a nurse, when asked why she briefly answered because she wanted to help sick people get better.
Periwinkle is in kinder now and soon will be in first grade. Her school had an activity that requires her to answer a simple question, what do you want to be when you grow up? She must answer this on her own on video and wearing a costume of what she wanted to be. Then she must give an explanation why.
Periwinkle wants to be a nurse when she grows up. My wife and I are both work from home, my elder sister is a doctor, my wife brother is also a doctor, while my wife sister is a dentist. No one in our family works as a nurse. We have no idea what influence her to want to be a nurse. Many Filipinos are nurses and a lot of them are working overseas. Being a nurse has become synonymous for Filipinos especially in the United States. It is a testament of Filipinos being compassionate and caring.
Recent events have educated us of the importance of nurses in our lives. They are now being dubbed as the new hero of this pandemic. Many frontliners have sacrificed their lives to help the world go trough this catastrophe. And it is up to future generations like Periwinkle to continue the good cause that these new heroes gave their lives for. As her parent we will support her all the way.