I have been plagued with a dry, itchy, and flaky scalp and it has been a problem for me. I'll be scratching my head every time, then white flakes will start falling from my head like snow. You can see white marks on my scalp all over my head. For a long time, I have been looking for a remedy for my condition, I have tried a lot of products but unfortunately, they did not work on me. Until recently I have received a product that promises to help me solve my dilemma. I received a Moringa-O2 2in1 Shampoo and a Moringa-O2 Herbal hair, scalp, and skin therapy oil.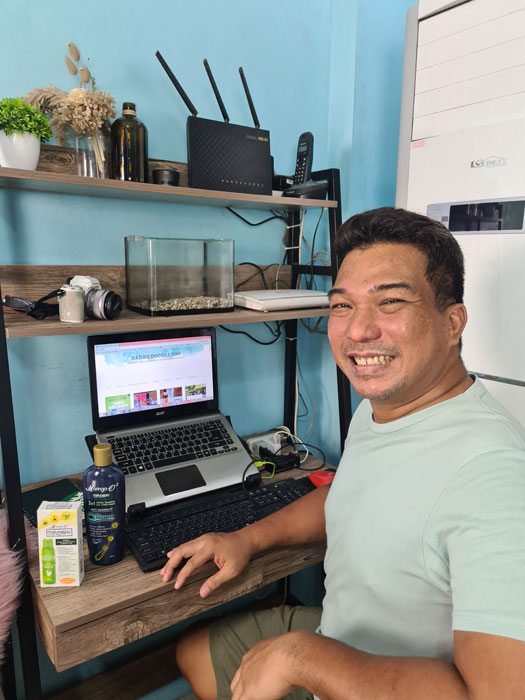 Moringa-O2 is born from the combination of natural actives, Moringa (Malunggay), Olive oil, and Omega oil (from sunflower). These are infused in every Moringa-O2 product to provide maximum nourishment helping you achieved the best result. I like it that all the ingredients came from natural sources, no chemicals. I don't want my skin to be irritated and add to more scratching.
Moringa-O2 2in1 Herbal Shampoo and Conditioner
The shampoo helps people with dry, irritated, flaky, and oily scalp. It will help reduce itch and flakes and help relieve scalp irritation. I have been using it for more than 2 weeks now and help me reduce the itchiness to none. I also notice that the flakes have disappeared. It also did not leave my hair dry.
Moringa-O2 Herbal hair, Scalp, and Skin Therapy Oil
Perfect for those with thin, dry hair, irritated, and flaky scalp. This is my favorite to use among the two. To apply you simply massage the oil to your scalp and hair 30 minutes before bath. It is very relaxing to apply, and the result is absolutely great. You can also apply it before going to bed and leave it overnight.
All of Moringa-O2 products are available in drugstores and supermarkets, also in Shopee, Lazada, and Edamama.