Kids hair is 2x more delicate than adult hair and using adult shampoo may be causing more harm than good, make the switch and choose Johnson's Active Kids Shampoo for healthy hair.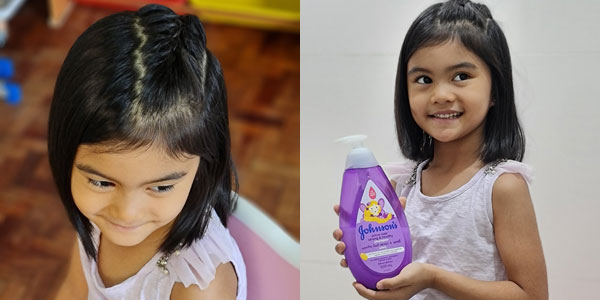 Do you and your child use the same shampoo? Then it's time to change your child's haircare routine as using adult shampoo on your kids' hair may be causing more damage. Compared to adult hair, children's hair is 2x thinner and can easily be damaged especially when using strong products that are suited for adults. That is why more moms have made the switch to using age-appropriate shampoo to help nourish and protect their kids' hair. Starting a regimen for your kids is easy especially if you have the right partner, and most of the time all you need is a mild shampoo made with purposeful ingredients such as Johnson's Active Kids Shampoo!
In choosing the right shampoo for kids, one must understand their hair type. Do they have dull hair? Do they have weak hair that is prone to breakage? Or maybe frizzy hair that's a bit hard to manage? Knowing your child's hair type is vital because each type requires different products. For example, if your child has dull and dry hair, they will need products with key ingredients, such as Argan Oil and Silk Proteins that's found in Johnson's Active Kids Shiny Drops shampoo to help moisturize and make hair shinier and softer. Once you know your kids' hair type, choosing the right product for your growing child's hair will then be a walk in the park.
Understanding that kids' hair needs a little more TLC, Johnson's Active Kids Shampoo is especially formulated to cleanse, nourish, and protect growing kids' hair and scalp gently and effectively. Fit for children's different hair types, Johnson's Active Kids shampoo has no added parabens, phthalates, sulfates, or dyes, it uses only natural and essential ingredients such as argan oil, Vitamin E, honey, and wheat proteins that help keep your kids' hair healthy and strong. It also comes in four variants that address different hair types: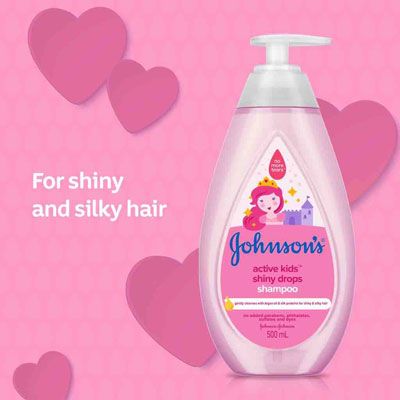 For soft and shiny hair, Johnson's Active Kids Shiny Drops shampoo is the way to go. It is infused with argan oil & silk proteins that keep hair soft and shiny.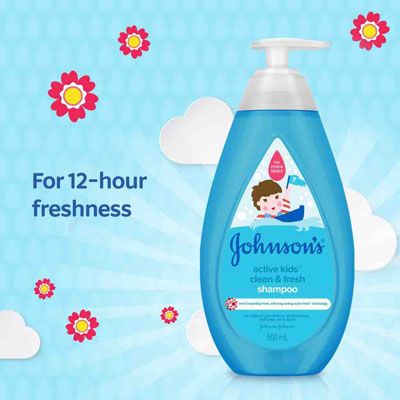 For long-lasting fresh smelling healthy hair, Johnson's Active Kids Clean and Fresh shampoo might be the one that you are looking for. It is made with Active Fresh technology for 12-hours of freshness.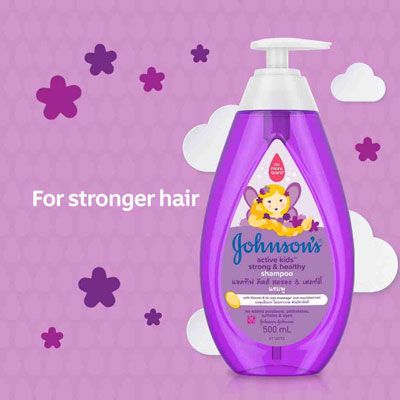 For stronger hair with less breakage, try Johnson's Active Kids Strong and Healthy shampoo that is formulated with 8 natural conditioners including Vitamin E that help nourish and strengthen your kids' hair for less breakage.
For smoother and easier to manage hair, the Johnson's Active Kids Soft and Smooth shampoo made with honey & wheat extracts make frizzy hair softer and smoother, making it easier to style.
Take extra care of your kids' hair by choosing the best product out there for kids. Healthy kids' hair is just an arm's reach away as Johnson's Active Kids Shampoo is available in all leading supermarkets and drugstores near you, as well as online via our official Johnson & Johnson stores on Lazada and Shopee.
Learn more about healthy kids' hair by following Johnson's Baby on Facebook and Instagram.