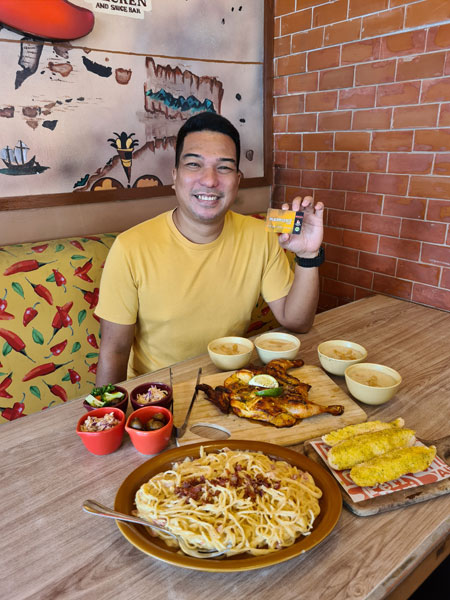 Peri-Peri Charcoal Chicken and Sauce Bar has been around for a long time. I remember the first time we ate at Peri-peri it was at their Greenbelt branch. At that time they were serving unlimited soup which was our favorite. Fast forward to the present, Peri-peri just recently opened two branches here in Caloocan the first one is near MCU hospital and the second one in SM grand central. It has been a long time since we ate at Peri-peri, hence when we had the chance to eat at their MCU branch we did not hesitate.
Peri-Peri is famous for their Charcoal chicken, marinated overnight in a special concoction of peri-peri chili, herbs, and spices. They are also famous for their 8 signature sauces, you can choose from mildly sweet to tangy, to lip-smacking sour, to wildly-seasoned smoke, to flaming spicy fire.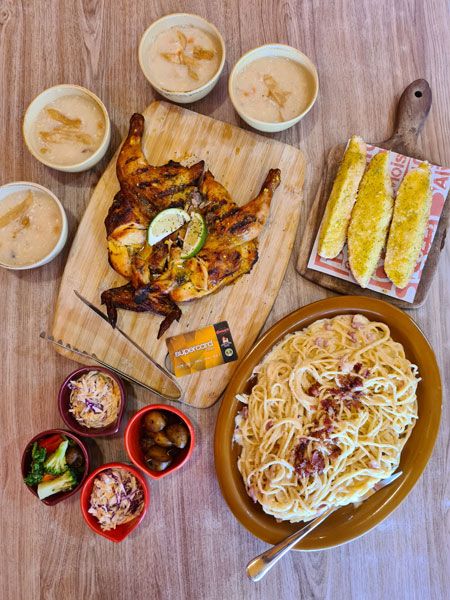 When we came to Peri-Peri, I didn't know that they were a sister company of Shakey's pizza. Therefore when the waiter asked us if we wanted to avail of their Supercard classic/gold promo, I was surprised.
Supercard classic is only for P599 and it comes with a Welcome treat of Half classic chicken plus signature pasta solo choice of Chiorizo Bolognese or Carbonara. Aside for the welcome treat having a Supercard classic entitles you to a 15% off for dine-in, free UCC coffee for a minimum purchase of P200, Freee half chicken for delivery, Birthday treat, and super points.
Supercard Gold is only for P899 and it comes with a welcome treat of one Whole classic chicken plus signature salad. Perks are almost the same except Supercard gold holders get 20% discount.
You can also use both cards in any Shakey's pizza and R&B Tea and avail of their perks and discounts.
I was sold immediately after hearing the free chicken. But it did not stop there, to our surprise Peri-Peri has an ongoing offer exclusive to Supercard holders. They are offering their Flavor Adventure Feast, which includes 1 whole chicken, 1 Carbonara to share, 4 hearty soups, 4 regular sides, 4 java rice and 1L drink. For only P1,499 good for 4 to 5 people, perfect for families. Remember I told you earlier that we love their soup, thus we ordered their Flavor Adventure Feast. It was the perfect feast for us because aside from the delicious chicken we gorge Ourselves in their hearty soup and flavorful sides.
All in all, it was a perfect meal, we save P499 from ordering the Flavor Adventure Feast plus we had a 1 whole chicken and salad to take home. Thanks Peri-Peri Charcoal Chicken.