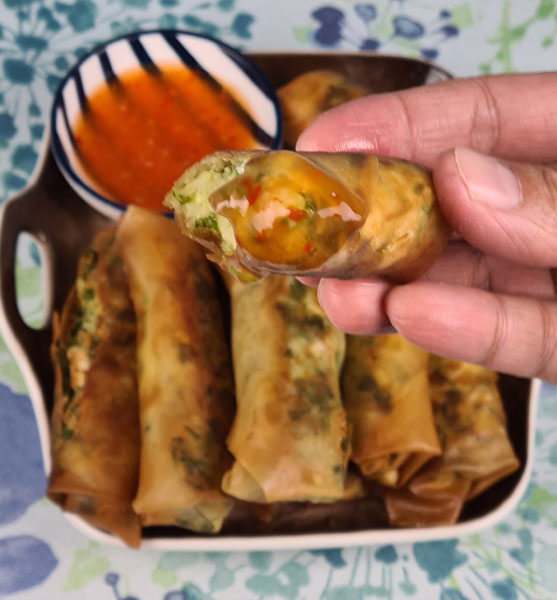 Lumpia has been my favorite side dish when eating Lugaw ever since I was little. My favorite Lumpia is the one with Toge mixed with other vegetables, second favorite of mine is the one with pork and shrimp. Because of the ingenuity of the Filipinos, this simple dish has produced a lot of variety. Lumpia can be made from Fish, Pork, Shirmp, Vegetable, and even Fresh Lumpia.
Now a long time ago I used to lived with my sister and brother in law. It is my rother in law that introduce me to this new version of Lumpia, One I have never tried before. It consist of boiled egg, potato and wansoy. Simple ingredients but flavorful.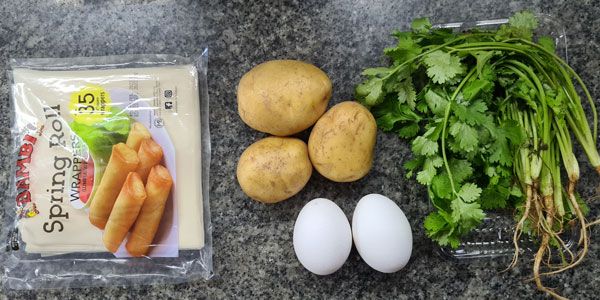 Ingredients
2 Boiled Eggs
4 Potato
Wansoy (Cilantro)
Lumpia wrapper
Cooking oil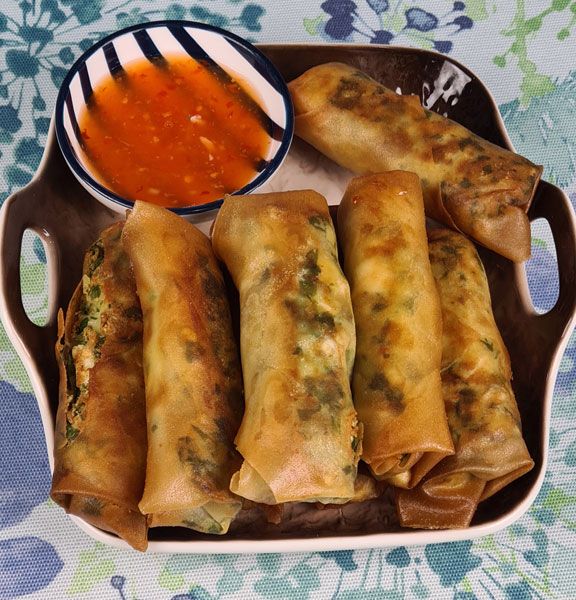 Procedure
Boil the eggs and potato separately.
Mashed the potato skin or without skin, is up to you.
Chop the Cilantro.
Mixed the Boiled egg, mashed potato, and cilantro together in a mixing bowl.
Wrap the mixture in the Lumpia wrapper.
Fry in oil until golden brown.
Served with sweet chili sauce or vinegar with soy sauce. This dish can be paired with rice or eaten as is. Thank you to the Family of my brother in law for sharing this recipe.