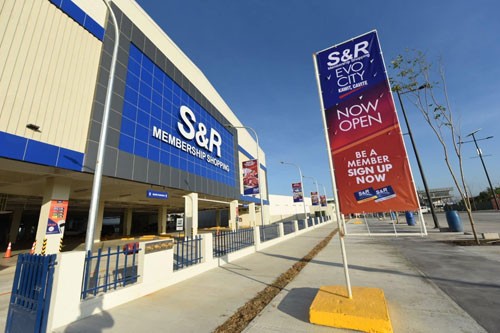 One great way to usher in the summer season is shopping online for cool, yummy and nifty finds from S&R.
Good news sa mga taga Cavite dyan. You can now shop online from S&R branches in Cavite via MetroMart, the #1 online grocery delivery service in the Philippines. These include S&R Imus along Aguinaldo Highway, and the newly opened S&R Evo in Evo City, Kawit. No need to go outside and endure the summer heat.
Customers can shop from S&R with or without a membership card via their MetroMart account. Score unique, awesome finds from S&R with great discounts and promos when you shop online with MetroMart.
Get FREE Delivery when you use the code SNRCAVITE. This promo is valid for ALL Users, for a one-time redemption within April 1-15, 2023, and applicable for S&R Evo, terms and conditions apply.
No membership needed and free delivery pa! kaya download the app now and start shopping.
Start your online shopping experience and order a wide range of groceries and other essentials via MetroMart. Download the app via https://bit.ly/DownloadNowMM