And you can shop these groceries online too!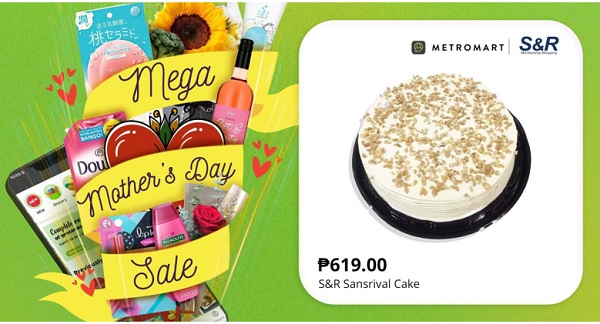 Celebrate Mother's day this summer-y month of May with a simple but super sulit staycation. Brainstorm some ideas and get cracking – just order your groceries via MetroMart for this special day with moms.
Home spa. We can give mommy dearest a great day of rest and relaxation, with simple but useful tools and ingredients that you can source from your groceries to put together a weekend self-care routine. For example, use slices of Fresh Cucumber to cool the eyes, make a lip scrub out of Robinsons Brown Sugar with Carica Virgin Coconut Oil and Capilano Pure Honey from Robinsons Supermarket, and mix Dr. Teal's Pure Epsom Salts from S&R and fragrant Natural Oils from Scentful Living for a foot soak. Set the ambiance with relaxing music, light scented candles from Yankee Candle – try scents like Black Cherry, Sweet Plum Sake, Lemon Lavender, and Crisp Campfire Apples – and brew some soothing tea, like caffeine-free Isparta Rose and Pomegranate Flower teas from 8th Wave Wellness Bar.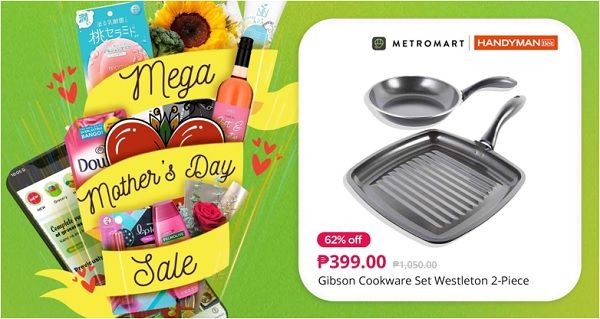 Chef's specials. Since moms are usually the first ones to get up and start the day, we can let them sleep in and prepare food for them. Cook or bake a recipe they shared with you, and you can show off what you learned. For easier prep, try meal kits too, like Hello Fresh's Eat Fresh Laksa Noodle Kit. Throw in Fearless Apron's Toblerone Chocolate Fondue Kit for a perfect family hangout dessert treat.
Movie marathon. While relaxing for the day, we can let our moms catch up on their reading or on their fave tv shows and films. Hanging out with mom and munching on snacks as you watch or read together would be a nice, chill way to spend the weekend. Try new flavors of chips and snacks like Injeolmi Almonds at ASSI Mart, Popcorners popcorn chips in Sea Salt or White Cheddar flavors at AllDay Convenience Stores, or Aroma Black Summer Truffle & Parmesan Chips at Delidrop.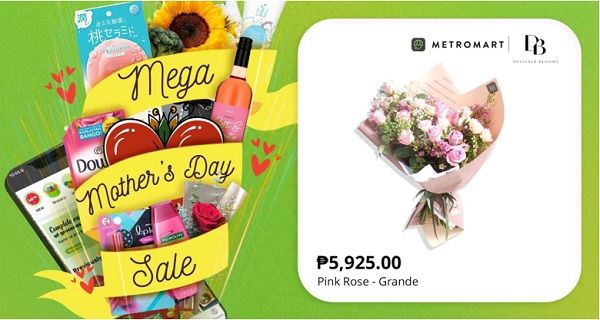 Blooms for your beloved. Sending bouquets to express our love will always be a classic, plus the different kinds and colors of flowers don't just brighten the room,they also carry different meanings. Pink carnations and roses show love and gratitude, while red carnations show admiration. Daffodils symbolize rebirth, new beginnings, and motherhood. Add pastel-hued tulips and ranunculus in the mix, and maybe your mom's favorite flowers too, of course. Order pre-made or custom bouquets from Designer Blooms, Nicole & Abby FLowers and Gifts, Holland Tulips, and RRGomez Flower Shop.
New MetroMart users can also use the promo code MOMSDAY to receive a ₱200 discount. The discount code FUNMOM may also provide a ₱100 discount, and valid for as much as 4 redemptions.
For more updates on MetroMart, like and follow us on Facebook, Instagram and TikTok at @metromartph. Order groceries online or download the app via https://bit.ly/DownloadNowMM