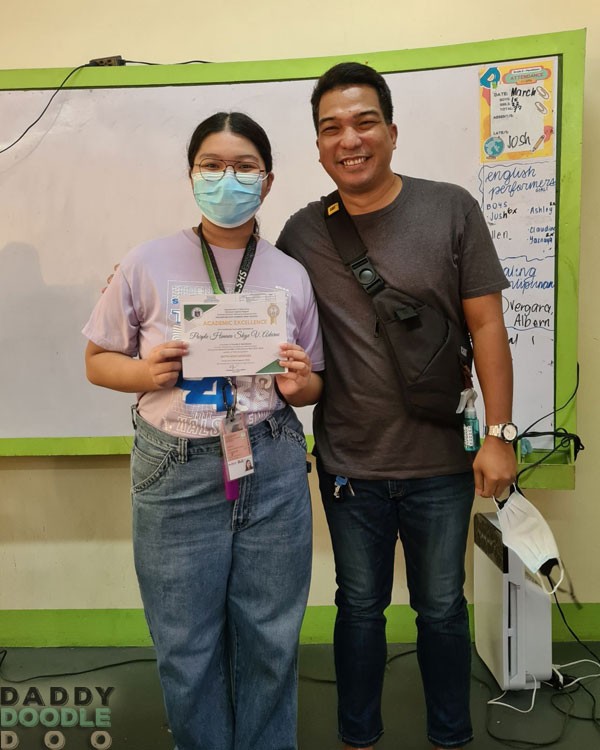 I have worn many hats before but being a Daddy is something that will define me for the rest of my life. The moment I found out that I am going to be a Daddy, I was excited and happy at the same time I was afraid. I was afraid to fail, there was no training, no classes, no seminars I could take. I had to go through trial by fire, I learned and still learning the ropes a long the way. It is hard but fulfilling at the same time. The only right thing I did was choose who I would spend the rest of my life with, my wife.
As our children grow, I could only wish to spend more time with them. Hence my life struggles, my mind wants to have lots of money, therefore I need to work every day. My body wants to relax, have a day off and have fun with my friends. But my heart wants to spend all my time with my family. It is an easy choice I will always follow my heart. I have made the wrong decision before, I left my family to work overseas. I was earning more than what I do right now, but the time I had spent away from my family are times I could no longer bring back. No matter what I do I have lost that time. And the money I earned while I was there, I spent it all already.
Right now, I am spending as much time with my family as I can. I attend all the events parents need to attend in my daughter's school. I love spending time with them. You can say I am still making up for the years I was away. It is amazing to see them grow, at times I wish time would slow down. Because I feel that they are growing too fast.
Happy Father's Day