Modern Shang Restaurant, renowned for its innovative culinary creations and contemporary ambiance, is proud to unveil its latest menu that promises to tantalize the taste buds of even the most discerning food enthusiasts. With a focus on combining traditional Chinese flavors with a modern twist, this new menu offers a delightful array of dishes that are sure to leave diners craving for more.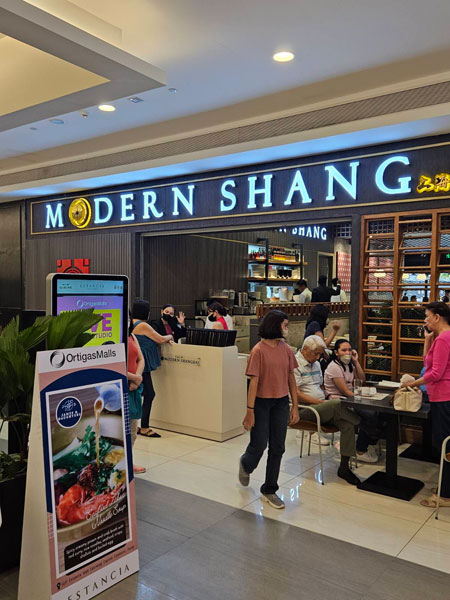 Let's explore some of the standout offerings:
Hototay Soup: A Flavorful Start
To kickstart your culinary journey at Modern Shang, the Hototay Soup is the perfect choice. This hearty soup is a delightful medley of flavors, combining savory pork broth, earthy mushrooms, and crisp vegetables. The harmonious blend of ingredients creates a soup that is both comforting and refreshing, making it a staple in Chinese cuisine.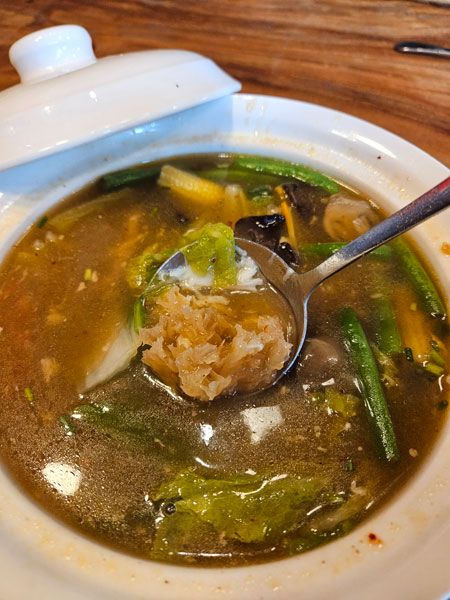 Soup No. 5: An Exotic Soup
This soup is made from testicles of a pig. This soup offers a delightful new experience for those brave enough to try it. Known for its purported aphrodisiac and healing properties this soup will stimulates your taste buds an have you wanting for more.
Steamed Pork: Filled with Tasty delight.
Modern Shang's new addition to their dimsum line up. Filled with pork, black bean, and garlic tofu. Served piping hot, these dimsum are a must-try for anyone seeking a truly authentic dining experience.
Shrimp Roll: Crunchy Perfection.
Served crunchy on the outside and soft and flavorful on the inside. Stuffed with hand-chopped meat, shrimp, celery and cilantro. It is one of my favorites among the line up.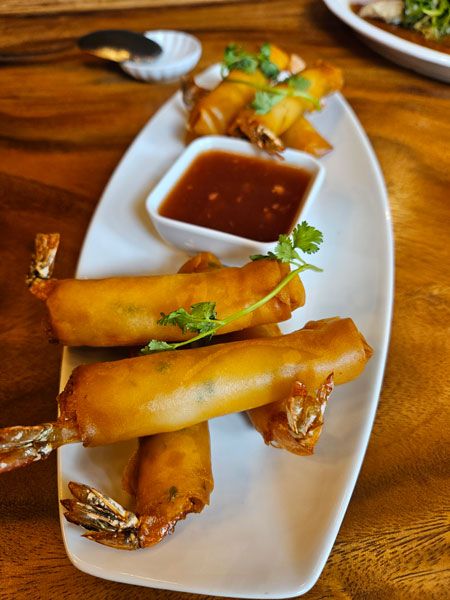 Braised Mixed Seafood: A Seafood Lover's Delight
For seafood enthusiasts, the Braised Mixed Seafood is a dish that will undoubtedly impress. Combining the ocean's treasures, such as Chilean mussel, clam and shrimp with tofu, onion leeks, carrots, and chili bean with oyster sauce. This dish is cooked to perfection in a rich and flavorful sauce. The seafood is complemented by a medley of colorful vegetables, resulting in a harmonious blend of textures and tastes that will leave you craving more.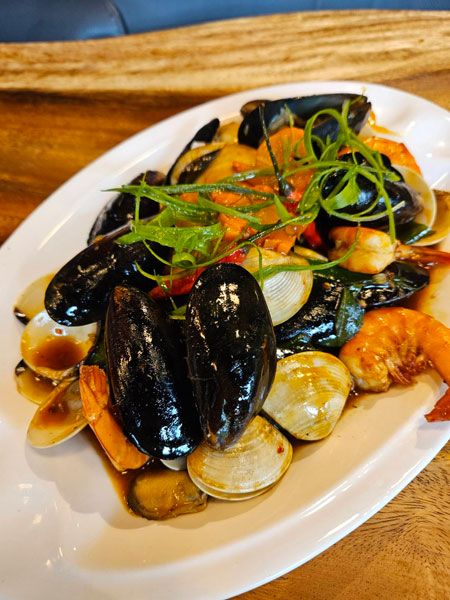 Steamed Lapu-Lapu: A Dish Fit for Royalty
A highlight of Modern Shang's new menu is the Steamed Lapu-Lapu, a dish that epitomizes the delicate nature of Chinese cuisine. The fresh and meaty Lapu-Lapu fish is expertly steamed to retain its natural flavors and tenderness. Served with a light soy-based sauce infused with ginger, sesame oil, and cilantro, this dish is a culinary masterpiece that showcases the chef's dedication to excellence.
Foo Yang Fried Rice: A Classic Reinvented
No Chinese feast is complete without a delectable fried rice dish. Modern Shang's Foo Yang Fried Rice is here to satisfy that craving. This reinvention of the classic dish features fluffy jasmine rice stir-fried with a medley of colorful vegetables. Added to the mix are shrimp, crab sticks, dory fillet, scrambled eggs and hoisin sauce. The rice is seasoned with a special foo yang sauce, infusing each grain with a perfect balance of sweet and savory flavors.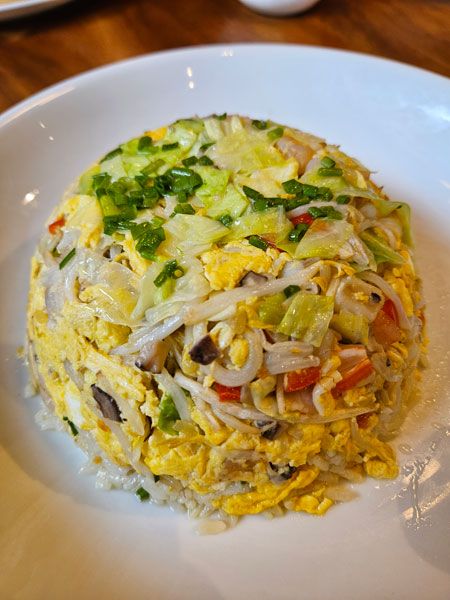 Browse Modern Shang's menu and you'll see the classic Chinese dishes. Enjoy orders of Braised Pork Knuckles, Braised Pork Belly, Xiao Long Bao, and Steamed Hakaw. Also try out their Roasted Crispy Pork, Wok-Fried Beef Broccoli, Orange Chicken, Deep Fried Squid, and Birthday Noodles among others.
Their New branch inside the Estancia Mall, Capitol Commons in Pasig city is a 70-seater store. Aesthetically modern and contemporary taking inspiration from classic Chinese elements with youthful decorative pieces. The result is an ambience that is casual, sleek, and cozy. Where guest can enjoy and relax while having a satisfying dining experience.