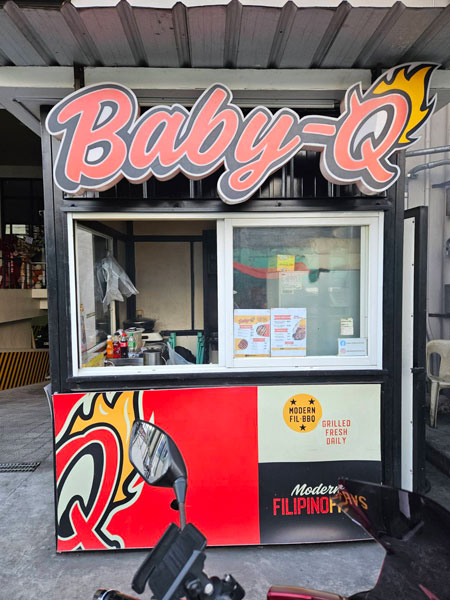 Amidst the hustle and bustle of Caloocan, Hindi ko alam na we can discover the best barbecue in town, Baby-Q Barbecue. Samahan nyo ako in an adventure that will take your taste buds on a remarkable journey. Let me share our experience.
At Baby-Q Barbecue, each pork barbecue is perfectly cook. The outer layer is a combination of smoky goodness and a delightful char, while the succulent meat within is juicy and tender showcasing the hard work poured into its preparation. You have options from the petite Baby-Q to the heartier Mommy-Q and Daddy-Q, there is a perfect size for every everyone. And for an extra treat, their menu features a mouthwatering boneless chicken fillet barbecue, expertly paired with fragrant java rice.
It all started when we accidentally pass by their stall. We were curious, we decided to try their pork barbecue and their boneless chicken fillet meal. At hindi kami nagkamali, Each bite of the pork barbecue was delicious, sakto yung pagka-smoky nya with juicy tenderness. And the sauce complements the pork meat, hindi sya lasang ketchup. As for the chicken, same smoky and juicy with hints of sweetness perfectly paired with their java rice, truly satisfied our cravings.
For those seeking a new barbecue experience na hindi masyado mahal, Baby-Q Barbecue in Caloocan is the answer to your barbecue cravings. Subukan nyo, and find out why its the best barbecue in Caloocan in my opinion.