"Daddy, Daddy, Daddy," cried my bunso as I was about to leave home past 11 pm.
It is the start of my day. I need to leave 2 hours early because of my work proximity, so that I won't be late. I hate being late. I like to take my time and be early. Not because I'm a work addict, I spend this time psyching myself up… putting my game face on to get ready to face work. Just like warming up before a game, sizing up the other players… checking how high they can jump or how sweet their jump shot is.
This is me. A middle class man and I am DAMN PROUD of it. Why shouldn't I be? I pay my taxes and my dues. I am a law abiding citizen (well,sometimes).
Well, that's a little bit of drama but indulge me, I have been awake for almost 24 hours.
So back to my story, I usually take the bus that flies along EDSA at night. Then I get down, take the overpass to where our company shuttle waits. One night I took my normal bus route. It was a normal night and the bus was just half full,. Somewhere along Munoz, EDSA. a group of people got on the bus and seated randomly inside I did'nt mind it too much because they look like they didn't know each other or made it seem so.
The bus stopped in front of SM North, some of the other passenger alighted the bus. I noticed 4 of the men in that group of people moved closer to the driver and one of them even sat behind the him. He began to talk to the driver in a not so friendly tone. My spider sense was tingling (naks!) and I was already coming up with a plan not to fight but to flee. When the bus reached Quezon Avenue I saw a line of cabs. I immediately got off the bus and hailed a cab. Better to spend money rather than to being a victim of an armed robbery. In God's grace, in all my years of working I have never experienced being robbed.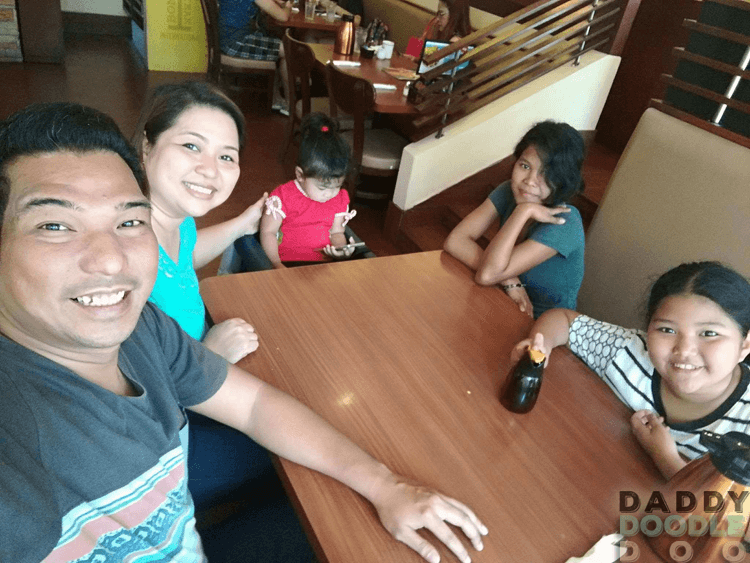 As a parent we owe it to our loved ones to always be alert because nowadays this motherfuckers will not just get your hard earned money but will stab you or shoot you just for good measure. If you have the budget, it is always safer to take Grab, Uber, or or any cab for that matter especially the ladies. But you should not let your guard down.
A successful day for me would be going home to them — my family. I would give everything to spend more time with them.