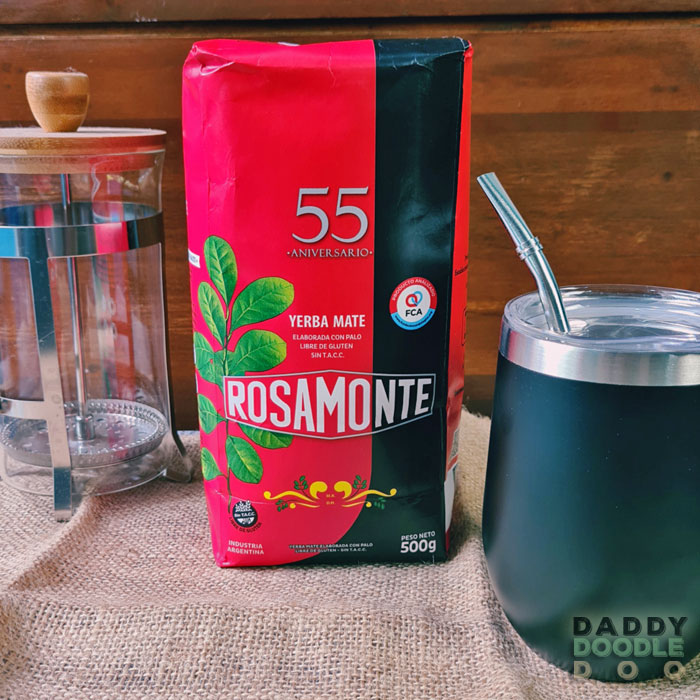 I've been looking for a coffee replacement that will give me all the benefits of coffee without the side effects. As a Filipino coffee drinker, I could not imagine a morning without coffee. Coffee has been a part of my morning and sometimes afternoons since I was old enough to drink coffee. But now that I have aged, I could no longer drink too much coffee. If I drink too much coffee, I'll have stomach aches and my energy drops when the effect of caffeine wears off. So, I looked for alternatives to satisfy my coffee cravings. I tried decaf coffee, I tried tea… but none of them seem to work for me.
One day, I was browsing in TikTok and I came across this Yerba Mate. I have heard that it has the benefits of coffee but little to none of the side effects. Plus, a lot of famous and professional athletes are drinking it. I was curious. What is this Yerba Mate and what are the benefits of drinking it?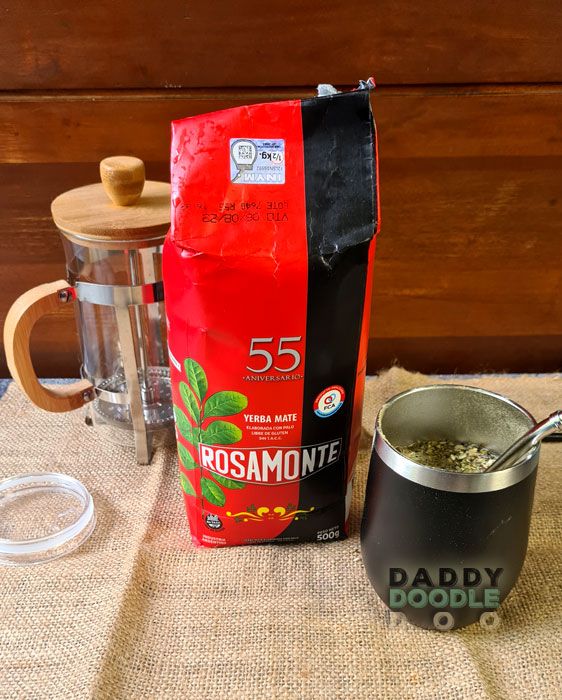 History
It is said that Yerba Mate has the strength of coffee, the health benefits of tea, and the joy of chocolate. It comes from South America, mainly Argentina, Paraguay, and south of Brazil. People there had been drinking Yerba Mate even before the Spanish and Portuguese conquerors arrived.
Benefits
Yerba Mate is rich in Anti-Oxidant slightly higher than a green tea. It also contains nutrients our body needs in its daily activity.
Yerba Mate increases energy and improve mental focus. It can also improved alertness, short-term recall and reaction time. People who have been drinking Yerba Mate as a replacement of coffee notice that it enhance their alertness like coffee but without the jitter side effect.
Yerba Mate also enhance physical performance in sports. It also allows you to burn more fat and may also help in losing weight and belly fat.
Yerba Mate may also prevent infections from bacteria, parasites, and fungi. It may also help in lower blood sugar levels and help boost your immune system.
How to Brew
You need to have a container called Gourd and a metal straw called Bombilla that has filters on its lower end to strain the leaves.
Fill your cup with Yerba Mate 2/3 of the cup.
Cover the cup with your hands then shake up and down for a few times.
Arrange the Yerba Mate inside the cup in a 45 degrees to create a slope.
Put a at least 1/3 room temperature water and allow the leaves to absorb the water for a few seconds. This will awaken the leaves.
Put your straw in at the bottom of the cup.
Add hot water not boiling water then enjoy your Yerba Mate.
You can add sugar, sweetener, mint, or lemon to add flavor.
You can also try it with cold water and ice, its called Terere refreshing like iced tea. You could also use French press in a ratio of 1 tbsp per 250 ml of hot water, this is called Mate cocido.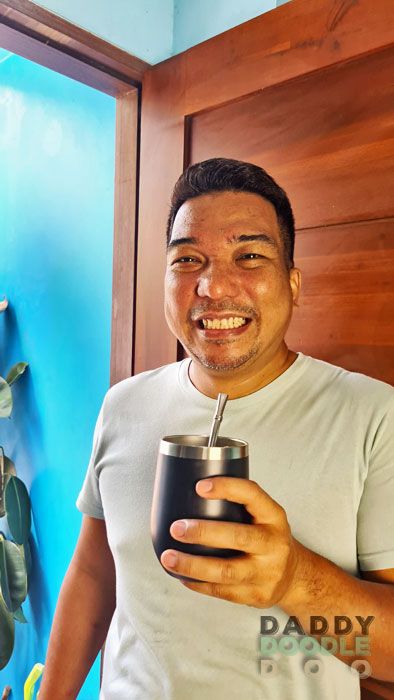 My Take
The taste takes a little getting used to. It tastes like green tea but way more earthy and woody, it reminded me of the time I tried to smoked a beef brisket. Can it be a coffee replacement? well it depends on how do you take your coffee. If you take it black without sugar, then this could be a minor adjustment for you. There are a lot of variations of Yerba Mate and a lot brands you can purchase. I purchased mine through Shopee the brand is Rosamonte it came with a gourd and bombilla. Check out this Rosamonte review.
Here are some Coffee substitutes you might want to check out.