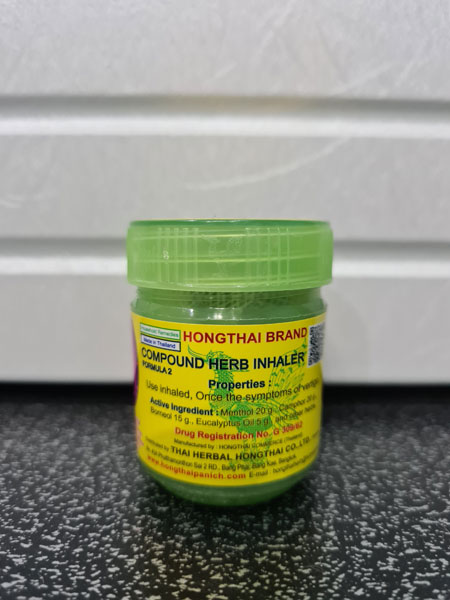 I have been plagued by my Allergic rhinitis since I was little. I will start sneezing uncontrollably if I smell dust, foul smell, or if there is a sudden change of temperature. The experience is uncomfortable, I will get headaches and runny or blocked nose after the sneezing. My allergic rhinitis has put me in a lot of awkward situations. There was this instance that I was in the middle of an interview when I started sneezing repeatedly to the point that I had to excuse myself to go outside for a minute.
I have tried numerous remedies and inhalers but with no positive and lasting outcome. Then I came across this herbal medicine from Thailand called Hong Thai. It is a herbal inhalant that aids against nasal congestion, stuffy nose, and dizziness. It also helps to alleviate motion sickness, stress, and headache. Hong Thai is made from natural herbal medicine from Thailand. Hong Thai does not promise to get rid of allergic rhinitis. But what I found out is that whenever I feel that the uncontrollable sneezing will start, I will start to inhale Hong Thai, and the sneezing will stop. Without the runny nose and headache afterwards.
If you are suffering from allergic rhinitis, I recommend you try this. It is only P85 to P100 pesos in Lazada. Try it and it will change your life.
Here's the link where I purchased mine in Lazada: