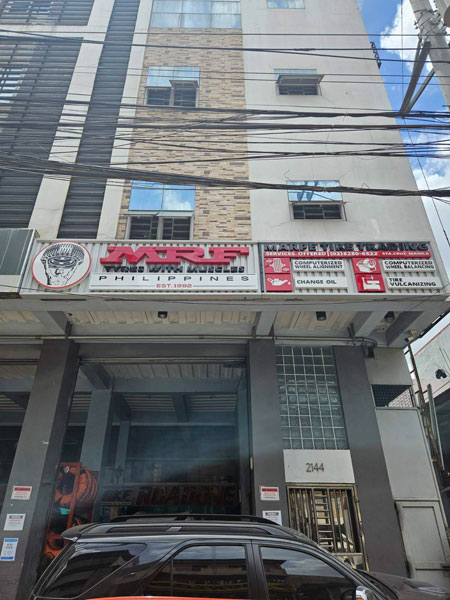 Tires are the unsung heroes of the road, responsible for providing the crucial grip, handling, and stability that keep our vehicles safely on the move. That is why it is important to always maintain the tires of your vehicle in good condition. Recently, I felt an unusual vibration in our car, my wife felt it too. When we arrive at our house, I walk around our car to try to find out what was wrong. I did not find anything wrong, I figured that it must be because of the tires.
IanneA
You see, our car's tires are about 4 years in service already and it is showing cracks and the tread depth is not suitable anymore. I decided to get new tires for our car, I went online to find tire shops and made some calls to ask around. I found out that different tire shops carry different brand of tires. Most of them offer balancing and mounting the tires for free. But what I was looking for was a shop that also offer camber alignment. I wanted to replace all 4 tires, have it mounted and balance, and then have the camber aligned. Camber alignment is important for handling and how your wheels touch the road. Basically, it is how your wheels are tilted, the correct camber alignment your wheels should be straight not tilting inwards or outwards.
Marpe Tire Trading
Marpe Tire Trading offers a wide range of tire brands, plus they offer camber alignment. I decided to go to them the next day after calling them and getting a quote for 4 tires and camber alignment. Marpe is located along Tomas Mapua Street Manila, near Blumentrit LRT station.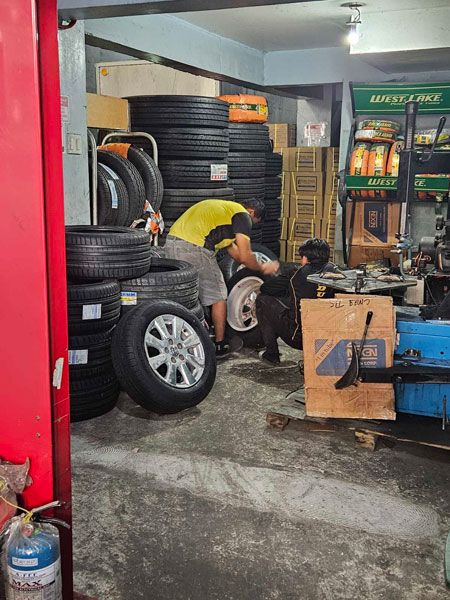 Process
When I arrived, I immediately look for the person I spoke with and made sure our deal over the phone is still the same. After it was confirmed, our car was service immediately. I choose Evoluxx tires made in China. They are among the top 5 tire manufacturer in China and included in the top 20 in the world. They also produce tires for different vehicles SUV's, trucks, cars you name it they have it. Plus, they are not that expensive.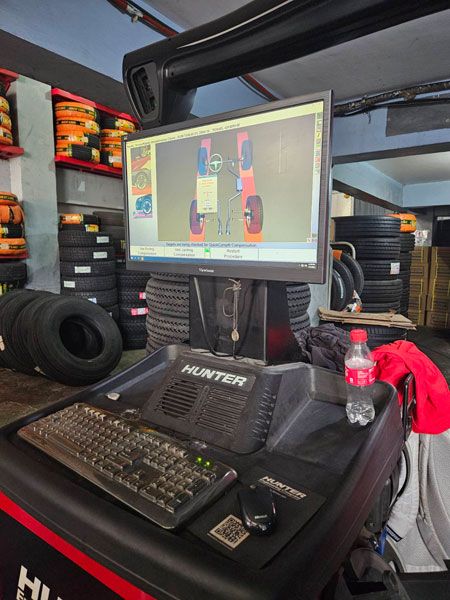 How was the service?
Marpe service is outstanding, the service was fast, and staff were very polite. They will explain to you what they are doing and why. They will also tell you if there is something else wrong with your vehicle. Marpe accepts credit card payment, cash, and Gcash.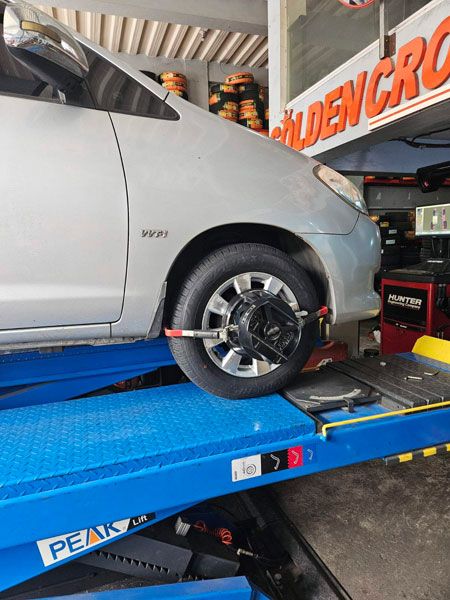 We had a satisfying experience with Marpe. Now our car runs smooth, the vibration that we experience had gone away. In addition, one thing I notice about our new tires, they are much more quitter than our previous one.