There are a lot of fast food restaurant here in in our city. And most of what they offer is already familiar to our taste. Unlike other cities in the metro, Caloocan has very few popular eatery that is indigenous to our city. So admit it or not most of us need to go to the nearby city of Malabon or Quezon city to eat something not fast food.
When we heard from friend that a Japanese restaurant just opened near our place, we decided that we should give it a try, this is to support local entrepreneur and encourage others to follow.
Saikou is a Japanese restaurant located at the heart of Caloocan city. It is located between the old city hall and Caloocan City Medical Center. It's just a small place when you look at it at the outside but much roomier inside.
The whole gang came together with our niece. It just started to rain, so I already pictured myself with a bowl of ramen and gyoza on the side, hmmm yummy.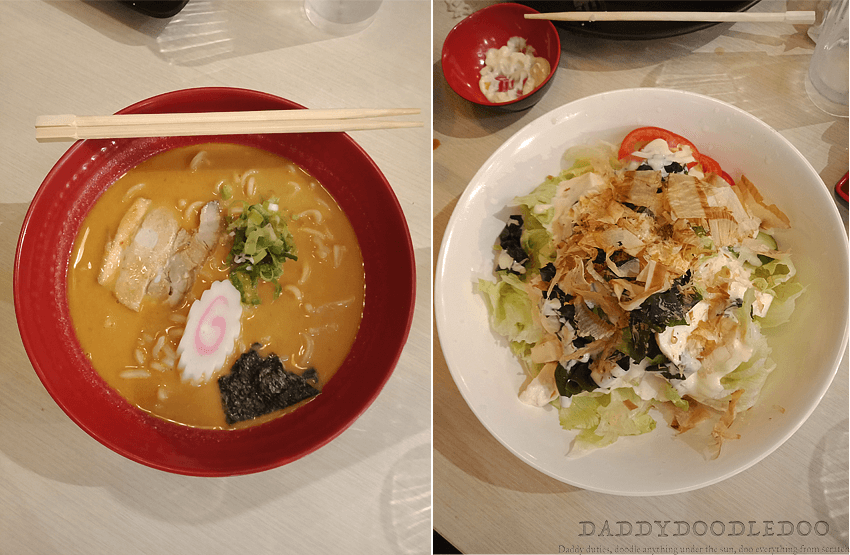 It has the typical Japanese restaurant ambiance plus the loud greeting from all of the staff each time someone comes in. The receptionist was quite nice but I guess there were new trainees on the floor and we happened to get one to serve us. The menu is okay. hey don't have a lot of items but most of the popular Japanese dishes are there.  We ordered a little bit of everything. I ordered their ramen and some ebi tempura.
So far these are my favorites from Saikou. Now because they just opened it is excusable, but some of the items on their menu are not available. Well maybe next time.
We would like to come back soon to try other products from their menu that we haven't tried yet. I hope it's available that time.