Last Friday I wast invited to the launch of Singleton of Dufftown at the fabulous F1 Hotel Manila. It was an event full of interesting people and a relaxing ambiance with chill music playing. All the while Singleton of Dufftown was pouring, It was fun. Plus I got to meet new friends and enjoy Singleton of Dufftown together.
I'm a fan of Whisky may it be Scottish, Irish, American, Canadian, or Japanese, Blended or Single-malt. That is why I was thrilled to attend the event.
If you're also a fan of Whisky or just want to try it out, make your way to F1 Hotel Manila as Canary Lounge introduces Singleton drinks and signature cocktails on its drink list. Perfect for alfresco dining or simple night outs within the city.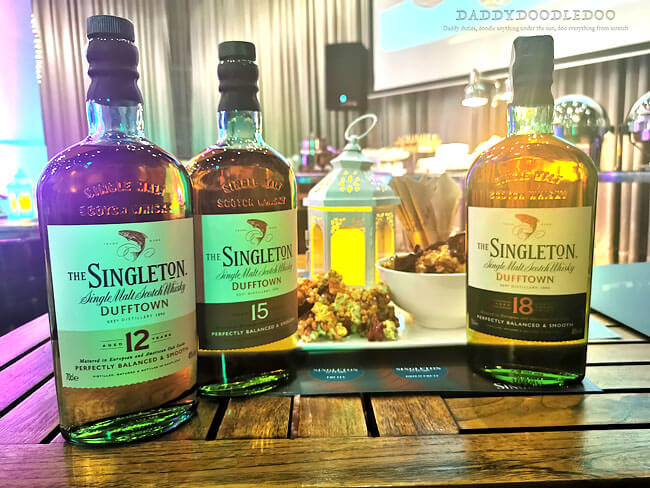 Launched on November 22, 2019 at Canary Lounge, the "Buy 1, Take1" of Singleton of Dufftown on the rocks will be available daily until January 31, 2020 for only PHP 350 nett and its other concotions, Now that a steal.
Singleton of Dufftown is a matured combination of European and American oak casks that resonates a well-balanced fruity and sweet notes. It is a collection of fruit, vanilla, and honey flavors composed of oak wood. Singleton of Dufftown launched last 2004 and became the fastest growing single malt in today.s history. With the brand being recognized as it gained recognition, it was then brought here in Manila last 2008 by Diageo, the world's largest producers of spirit and beers. They are mainly known for Johnnie Walker brand.
We participated in a whisky appreciation. With the help of an expert from Diageo, they let us try 12,15, and 18 year old Singleton of Dufftown. After tasting each one, we all described how it taste like. And how each is different from the rest. I found out that the 15 year old Singleton of Dufftown is my favorite among the selection.
F1 Hotel Manila is the first hotel establishment erected and operated in the heart of Bonifacio Global City. The introduction of Singleton of Dufftown within its variety of dinning will positively impact the ambiance of comfort and leisure within its atmosphere.
To know more about F1 Hotel Manila, Please call 7908-7888 or visit their website at http://www.f1hotelmanila.com