"Kayod ng kayod" This is the kind of hustle na lahat tayo'ng mga Tatay can relate. As the provider of the family I need to be always on the go wasting as little time as possible. With a lot of things on our mind, we sometimes forget that we are also prone to accidents, illness and even death. Getting a life insurance is always recommended to secure our family's needs should anything happen to us.
"Madali lang pala, with just a few clicks on my phone I was able to get a life insurance with Shop@FWD. At sa halagang P1,799 per year sulit na sulit talaga."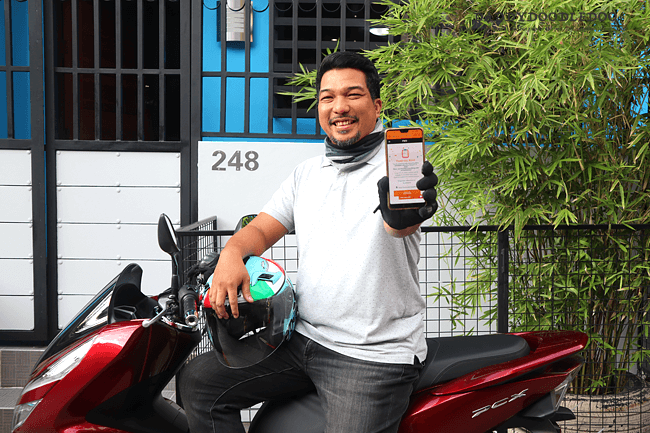 Go ahead and do it!
Whether you're an avid traveler, a fitness buff, or a lover of life, there's a variant that'll suit you—KanMend, KanLive, and KanGuard. And did we mention that aside from securing you and your family, each comes with really awesome rewards?
Designed with wellness warriors and health buffs in mind, KanMend gives you a cash benefit of Php100,000 once you get diagnosed with any of the 42 covered critical illnesses. Its welcome reward: Six months' unlimited access to KonsultaMD's 24/7 telemedicine service. No need to leave the house to consult with licensed Filipino doctors. All you need is to call.
KanLive has a cash benefit of Php200,000, in case of death and this reward: One-year unlimited medical consultations at any Aventus Medical clinics, nationwide.
Love to travel? Have a thirst for adventure? Want to live life on the edge? KanGuard gives a Php500,000 cash benefit in case of accidental death or disability due to terror attacks, anywhere in the world. Its reward? One-year global emergency services by Assist America for travels.
Insurance marketplace
Who knew you'd someday shop for insurance online the way you'd shop for gadgets or limited edition bike parts? True to its vision to change the way people feel about insurance, FWD has now made insurance more accessible, affordable, and covetable to more Filipinos via shop.fwd.com.ph.
If you're 18 to 50 years old, you can purchase KanDuu online for only PhP1,799/year at shop.fwd.com.ph, FWD PH's new online insurance marketplace.
Just choose your variant (why not all??). Click buy. Fill out the one-page application form, pay via credit or debit card, and you're done. You're insured! Quick. Hassle-free. No medical. No paperwork. You just need a valid ID for verification. And with FWD's insurance app, Tapp, you can access and manage your insurance and rewards, anytime, anywhere.
Go to bit.ly/MetroManilaLovesShopFWD to purchase your KanDuu insurance now!
Want to know more about FWD Life Philippines, part of the pan-Asian insurer FWD Group? Visit: https://www.fwd.com.ph/en/
Now I am confident to do whatever I want to do because alam ko na secure ang family ko kahit ma-dedz ako. Free of worries this is how I want to live my life and with FWD insurance I KanDuu it.